The GEICO App for Windows 8. More GEICO. More mobile.
Go ahead, swipe and explore!
The GEICO App for Windows 8 features a simple and interactive user interface and design that matches the new Windows interface. The new app offers many of the features you've come to expect from GEICO such as managing a policy, bill pay and viewing digital ID cards via Windows 8 PC's and tablets, including Microsoft Surface.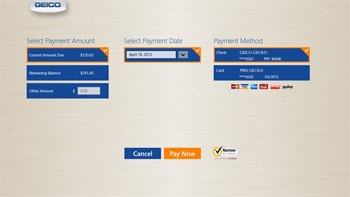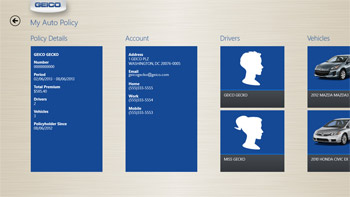 Windows 8 is a trademark of Microsoft Corporation.