Start Planning Today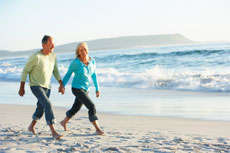 It's human nature to procrastinate. In fact, you probably haven't even thought about what you're having for dinner tonight. So how are you supposed to plan for 10, 20 or 30 years into the future?
Retirement should be a goal to be relished, not dreaded. It's also full of questions. What are my goals? Am I saving enough? How long will my money last? Achieving the dream of a secure, comfortable retirement is much easier when you start planning and saving early.
Retirement Scenarios And The "What Ifs?"
Use these tools and calculators to help evaluate where you are where and where you're headed.
Remember, a plan is just that — a plan. Unexpected life events can derail your perfect retirement plan. Being prepared and reviewing your retirement plan annually will help you stay on track.
Additional Resources For Retirement Planning