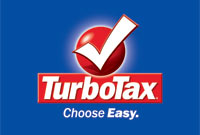 Try TurboTax® Federal Free Edition for your simple return or get up to a 25% discount on TurboTax federal products.
When it comes to finances, we're all ready for some good news. So how about not only getting the maximum refund you deserve, but also filing your taxes for FREE. You'll find out just how untaxing your taxes can be when you file your simple federal return with TurboTax® Federal Free Edition.
GEICO is also proud to offer visitors to our site a discount on other TurboTax federal products, including Deluxe, Premier and small business tax preparation products.
Make tough times a little easier. TurboTax is the uncomplicated, unstressful, untaxing way to get your taxes done. Fast, easy and worry-free. With the security of knowing you'll get the Maximum Refund you deserve.
Choose Easy!