You voted, and the winner of the decade with the best road-trip songs is...
1960s!!!!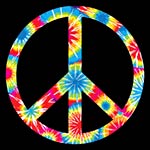 With songs like "Born to be Wild" and "I Can See for Miles" that evoke images of classic American freedom on the road, it's no wonder the 1960s won by a landslide. We received an overwhelming response, and we want to thank all of you for voting!
You also sent us your favorite songs that weren't included in the initial lists, so we've decided to dedicate this article to all of our music lovers.
Fifteen or twenty years ago, there was nothing better than a homemade mixed tape. Old school and full of hard work and planning, it was the ultimate way to demonstrate your love of music. In the spirit of the good old days, we've taken your suggestions and compiled our own mixed tape on iTunes iMix* (see disclaimer) - dedicated to you!
And we'd love to hear what other songs you would have included in your own road-trip mixed tape! Email us at newsletter@geicomail.com.
GEICO's Rockin' Road Trip Mix

A-Side
"Free Bird" by Lynyrd Skynyrd
"Magic Bus" by The Who
"Life in the Fast Lane" by Eagles
"Bohemian Rhapsody" by Queen
"Ventura Highway" by America
"Country Roads" by John Denver
"Autobahn" by Kraftwerk
"Open Road" by Eve 6
"All I Wanna Do" by Sheryl Crow
"Born to Run" by Bruce Springsteen
"Cars" by Gary Numan
"Lost Highway" by Bon Jovi
"Radar Love" by Golden Earring
B-Side
"She's Always a Woman to Me" by Billy Joel
"Layla" by Eric Clapton
"Gimme All Your Lovin" by ZZ Top
"Convoy" by C.W. McCall
"Jessica" by The Allman Brothers Band
"Love Shack" by the B-52's
"Take It Easy" by Eagles
"L.A. Woman" by The Doors
"Slow Ride" by Foghat
"Rapture" by Blondie
"Free and Easy" by Dierks Bentley
"A Place in the Sun" by Stevie Wonder
"Free Ride" by Edgar Winter Group
"Ain't No Mountain High Enough" by Marvin Gaye & Tammi Terrell
BONUS SONG: "Born to be Wild" by Steppenwolf
Visit "GEICO's Rockin' Road Trip Mix" iTunes iMix list to purchase and download any of these songs.
Check out our Fall 2009 newsletter when we will have another trivia quiz to test your musical know-how.
*In order to access the iTunes playlist you must have iTunes installed on your computer or laptop.
DISCLAIMER: Our "mixed tape" is a virtual gift of appreciation.
Though we would love to shower cassette tapes down on our readers, our trial run resulted in complaints of headache, bruising, broken tapes and mass confusion. Instead, we have opted for a virtual list full of your road-trip favorites.
If you would like to download any of these classic songs, please visit the GEICO iTunes playlist. Select tracks from the mixed tape list as well as our previous road song pieces can be purchased for your listening pleasure.