Ahhh, summer… Tis the season for lazy days at the beach, backyard barbeques, and frequent trips to your favorite ice-cream parlor…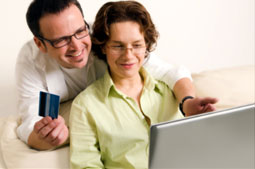 At GEICO, we envision you spending the glorious days of summer kicking back, relaxing, enjoying good times with friends and family, uninterrupted by thoughts of your insurance bill—sound good?

You can make this vision a reality by enrolling in automatic payments. No stamps, no misplaced bills, no worries—your GEICO bill will always be paid on time, automatically.

Choose GEICO's Electronic Funds Transfer (EFT) and have your insurance payments automatically deducted from your checking account. Or, if you prefer to use your credit or debit card to make your payments, choose Recurring Card Payments, and your insurance payments will be automatically charged to your card.

Advantages of both payment methods include:
On-time payments, as long as funds are available;
No phone calls and no checks or postage necessary to pay your bill; and
Email reminders – Simply provide us with a valid email address, and you will receive an email reminder 11 days prior to your payment processing date.
…and if you enroll in EFT, you could save up to $48 a year on reduced installment fees*!

To learn more about automatic payments, or to enroll online, log into our Policyholder Service Center. If you wish to enroll by phone, give us a call at 1-800-841-3000.
*Recurring Card Payments charged to a credit or debit card will be charged up to $5.00 per payment. EFT payments made under a recurring payment plan are subject to a $1.00 charge, rather than the $5.00 charge that applies to other installment payments. Special terms apply in FL, KY, NH, NC, OR, RI, TN, TX, WA and WV.