Numbers, Numbers Everywhere!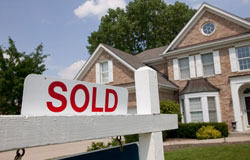 Maybe your 9th grade math teacher was right. You'll never escape fractions, percentages and statistics. But unlike her, we'll let you cheat and use a calculator.
Life changes fast, and so do your insurance and financial needs. From buying your first house to planning for retirement, use these calculators to begin making the best financial decisions for your future.
Car Buying Resources and Financing Calculators
It's something you'll do a number of times in your life. From your first car as a teenager to the imported sports car you've always dreamed of owning (we won't call it a midlife crisis).

Use our calculators to determine the car you can afford, get answers to all of your financing questions and much more.
Home Buying & Mortgage Calculators
Home is where the heart is. It's also where the majority of your money will be tied up once you leap into homeownership. First, you need to decide if you're ready to buy a home and how much you can afford.

Start with our home buying and mortgage calculators and crunch the numbers before touring every open house in the neighborhood.
Retirement Planning
The sooner you begin planning your retirement, the easier it will be. Use these tools and calculators to help evaluate where you are where and where you're headed.
Life Changes. So Do Your Insurance Needs
From moving out of your parents' basement to having a child of your own, each year brings change. Take a few moments to review your insurance coverages to make sure you're adequately protected at each stage of your life.