Girl Scouts
GEICO And The Girl Scout Council Of The Nation's Capital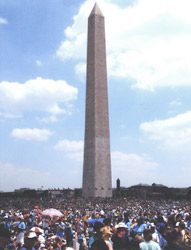 GEICO has partnered with the Girl Scout Council of the Nation's Capital in their mission to build courage, confidence, and character in girls in order to make the world a better place. The Girl Scouts is the world's preeminent organization dedicated to the growth and development of girls.
The Girl Scouts was founded in 1912 by Juliette Gordon Low. From its founding in 1912 in Savannah GA, membership has grown from 18 members to 3.3 million members throughout the United States. A few years after the first meeting, Girl Scout troops, and later Girl Scout councils, were formed in the Washington, DC area. In 1963, these smaller councils merged to create the Girl Scout Council of the Nation's Capital (GSCNC).
DASHboard Program
We proudly sponsor the GEICO DASHboard Road Safety Program to help educate, inspire, and empower girls and their families to make smart choices, prevent accidents, and save lives. The program was first piloted in 2008 for girls in the 6th through 12th grades in the Washington, DC metropolitan area. The DASHboard program addresses broad safety topics including:
Driver's Seat – Key issues girls will face as a teen driver
Auto Care – Key issues that all car owners and drivers should know about taking care of their cars
Safety Around Cars – Key issues that involve passengers, pedestrians, and bicyclists
Honor Code – An agreement which states the smart decisions girls promise to make on the road
Girls participate in workshops as well as programs at council events and troop meetings. Girls who participate earn a road safety patch to wear on their Girl Scout sash or vest. Participants also receive safe driving materials to bring home to share with their families.
Girl Scouts Rock The Mall / 100th Anniversary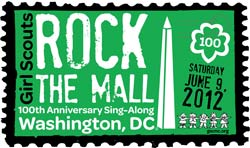 In 2012, Girl Scouts celebrated their 100th anniversary as the premiere leadership program for girls. 200,000 Girl Scouts from across the country attended. It was the largest gathering of Girl Scouts in history. As the Girl Scouts celebrated this historic moment, the GCSNC and Girl Scouts of the USA co-hosted the featured national celebration event—the Girl Scouts Rock the Mall 100th Anniversary Sing-Along. GEICO is proud to have supported the 100th anniversary activities and programs throughout the years.
Girl Scouts Flash Mob
To announce the 100th Anniversary Rock the Mall event, the Girl Scouts staged a flash mob in Washington DC's historic Union Station.
Support your local Girl Scouts!