GEICO says umbrella insurance offers a canopy of extra protection for your financial assets
Washington, D.C., December 06, 2016 – Uh-oh. What if you accidentally hit and injure a bicyclist at a busy intersection? Or, you cause a multi-vehicle accident. Your insurance policy will cover damages and liability up to a specific dollar amount. Anything over that amount means you will have to personally cover the difference.
Umbrella insurance offers an extra layer of protection for your financial assets and helps protect you from catastrophic financial personal losses.
Here's how it works. Your primary auto, homeowners, motorcycle, and boat insurance policies each contain limits. If an accident happens and someone is injured or there is property damage well above the dollar amount specified on your primary insurance coverage, you will be held financially responsible to cover medical bills, legal fees and property damage in most cases.
A single umbrella policy offers a safety net by adding additional liability coverage above the current limits on your primary policies. Umbrella insurance also protects you against certain legal situations, including libel and slander that aren't typically covered by other policies.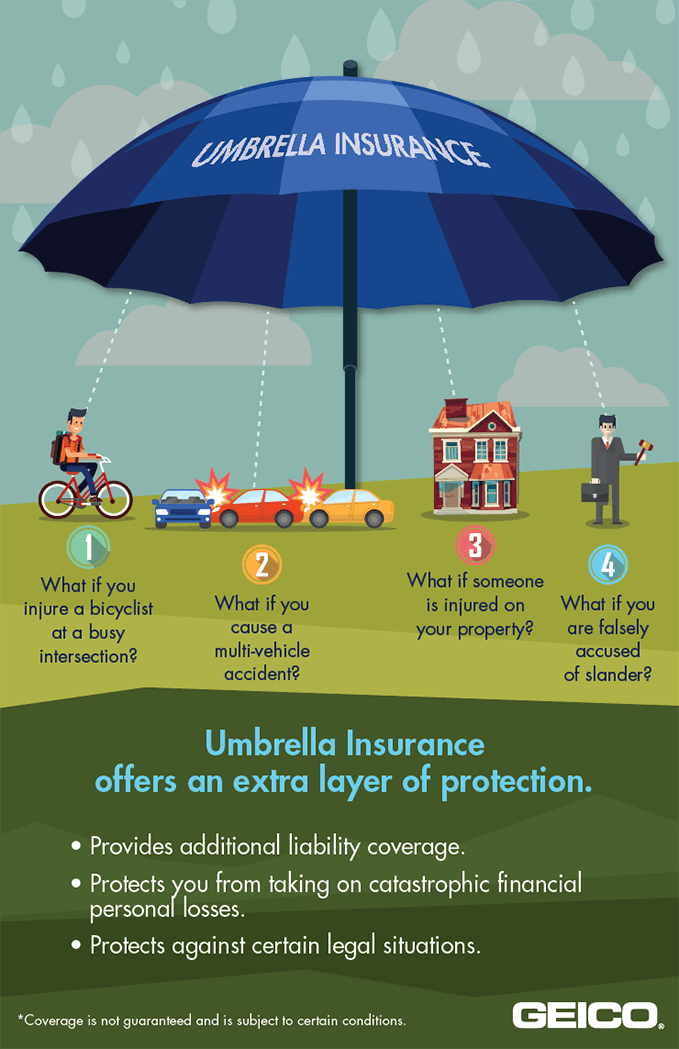 Contact Us
Contact us 24/7 through our Mobile app, online, or by phone.