GEICO announces Joe Pusateri as marketing assistant vice president
Washington, D.C. Feb. 18, 2017 – Joe Pusateri of Arlington, Va., has been elected marketing assistant vice president for GEICO. Pusateri previously served as a GEICO marketing director with responsibilities for auto planning, and research as well as the advertising for GEICO's motorcycle, RV and boat divisions and the GEICO Insurance Agency.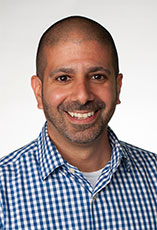 In his new role, Pusateri will also lead GEICO's retention marketing division, with duties including research, analysis, reporting, marketing and implementation of procedures that encourage customers to continue using GEICO for all of their insurance needs.
Pusateri began his career at GEICO in 2003 as a planning and research analyst in the controllers department. He worked his way up through the analyst ranks before joining the marketing department as a planning manager in 2007. One year later, he was named planning and research manager and then promoted to senior manager in 2010.
In 2013, Pusateri then also oversaw marketing responsibilities for the GEICO Insurance Agency, military and federal marketing programs before assuming the role of marketing director later in the same year. Pusateri holds a bachelor's degree in finance from Penn State University in State College, Pa.


Contact Us
We're here for you 24 hours a day, 7 days a week. The quickest way to contact us is through our app or online. You can also ring us by phone.