GEICO names Bill Brower assistant vice president of marketing
Washington, D.C. Feb. 18, 2017 – GEICO has named Bill Brower of Arlington, Va., assistant vice president of marketing. Brower previously served as the company's director of advertising. He has primary responsibility for leading GEICO's partnerships with advertising and media buying agencies and oversees all aspects of GEICO's sports, event and outdoor marketing programs.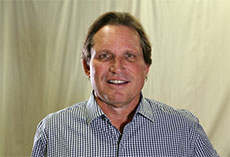 Brower joined GEICO in 1984 as a Criterion insurance counselor before taking a research analyst position in Criterion marketing. In 1988, Criterion marketing merged with GEICO and he was promoted to media buyer. Brower served as supervisor in 1990 and two years later became GEICO's media planner.
In 1995, he was named advertising manager and then promoted to media advertising director in 2000. In 2002, Brower was named director of advertising, overseeing the planning and placement of GEICO's broadcast media advertising, which includes network TV, national radio, all spot market TV and radio, and regional and local cable networks.
In 2012, Brower received Advertising Age's Media Maven Award in recognition of his professional accomplishments and media expertise. Brower holds a bachelor's degree in marketing from American University in Washington, D.C.
Contact Us
We're here for you 24 hours a day, 7 days a week. The quickest way to contact us is through our app or online. You can also ring us by phone.