GEICO names Troy Penry assistant vice president of claims
WASHINGTON, D.C., February 25, 2017 – The GEICO board of directors announced this week the election of Troy Penry to assistant vice president of the company's national claims operations. He will take on responsibility for leading GEICO's auto damage operations across the country.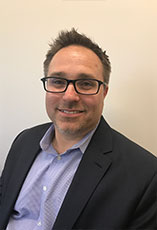 "Troy's depth of experience will serve him and GEICO well as he takes on his new responsibilities," said Bill Roberts, GEICO's president and chief operating officer. "We rely on our auto damage adjusters to take excellent care of our policyholders. It will be a big job, but Troy is clearly capable of helping them achieve that. "Penry joined GEICO in 1995 as a service counselor in the company's Dallas regional office and transferred to auto damage in 1998. In 2001 he was selected for the supervisor-in-training program in Dallas.
Later he serving as an analyst/auditor and went on to become a supervisor in the Killeen and Austin areas. He was promoted to manager in auto damage in 2010, with responsibilities for Dallas, northeast Texas and Kansas. He was named auto damage director for GEICO's Tucson regional office last year. Penry's wife, Ashley, and son, Aiden, will be making their new home in Chevy Chase, Md.
For his work and that of his team's efforts, Penry was among those who earned a Corporate Quality Award for their performance after Hurricane Sandy.
Penry holds a bachelor's degree in network and communications management from DeVry University.
Contact Us
We're here for you 24 hours a day, 7 days a week. The quickest way to contact us is through our app or online. You can also ring us by phone.