GEICO awards $2,000 in scholarships during UNCF Mayor's Masked Ball
VIRGINIA BEACH, Va., April 22, 2017 – GEICO recently presented $2,000 in scholarship awards to local university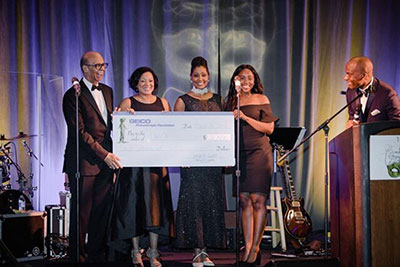 students at the Mayor's Masked Ball in Durham, N.C. to benefit the United Negro College Fund.
Winners of this year's scholarships are Jazzmine Q. Barnes and Acacia Cadogan. Barnes maintains a 3.09-grade point average at St. Augustine's University while majoring in public health and business administration. Cadogan is a mass communications major at Shaw University and maintains a 3.5-grade point average.
"It's been a pleasure to participate in this scholarship program for the past several years," commented John Pham, GEICO's regional vice president in Virginia Beach. "The recipients have proven that they have what it takes to be among the next generation of great leaders. We look forward to seeing them continue to succeed in their futures and careers."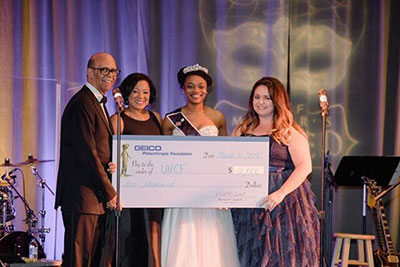 The event was hosted by Mayor Bill Bell of Durham, N.C. Dignitaries, civic leaders, corporate sponsors, public officials, alumni, and others were there to support UNCF's mission of investing in America's future by getting students to and through college.


Contact Us
We're here for you 24 hours a day, 7 days a week. The quickest way to contact us is through our app or online. You can also ring us by phone.