GEICO opens local office to serve residents in Suffolk County
COMMACK, N.Y., July 5, 2017 – GEICO has opened a new local office at 662 Commack Rd. in Commack, located conveniently between the Long Island Expressway and the Northern State Parkway. Seasoned insurance professional Cary Nichols will lead a team of 10 staff members at the new location.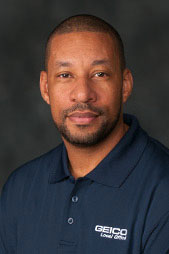 "As New York's largest auto insurer, GEICO has a major presence right here on Long Island," Nichols said. "Our office looks forward to bringing GEICO's competitive rates with a personal touch to this extensive customer base, and serving as a one-stop shop for all their insurance needs."
Nichols' team of agents includes William Malloy, Asare Asabea, Anthony Arjoon, Ana Mejia, Tamoor Chaudry, Markendy Fougy, Andrew Vocaturo and Kelli Graff. They have extensive experience with GEICO's full line of products since most of them began their careers at GEICO's regional office in Woodbury.
In addition to auto policies, GEICO agents at the Suffolk County local office also can help customers with homeowners, renters, RV, boat, motorcycle and more forms of insurance. To better serve Suffolk County's vibrant diverse population, several agents on staff are bilingual.
GEICO agents in the Suffolk County local office look to bring savings to policyholders through multi-line and special association discounts, and to those who take an approved defensive driving course in the state of New York.
Weekday hours for GEICO's Suffolk County local office are 9 a.m. to 6 p.m., and Saturdays from 10 a.m. until 3 p.m. To get a quote or learn more visit GEICO's Suffolk County local office online or call (631) 623-4460.
Contact Us
We're here for you 24 hours a day, 7 days a week. The quickest way to contact us is through our app or online. You can also ring us by phone.