GEICO opens local office to serve Greater San Antonio area
SAN ANTONIO, Texas, Sept. 13, 2017 – GEICO has opened a new local office at 1455 Austin Highway in San Antonio. Will Ramirez, a seasoned insurance industry professional, will lead a team of four licensed agents at the new location.
"We're eager to bring competitively priced insurance products to San Antonio residents as the city continues to grow and thrive," Ramirez said. "Whether you're a military member stationed at Fort Sam Houston or a local resident looking to save on insurance, our team is here to help meet your exact needs."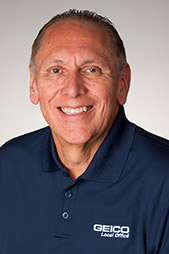 Ramirez has worked as an insurance agent for more than 30 years, and uses his extensive knowledge to match customers with the proper coverages for their lifestyles. Ramirez and his team of agents—Stephanie Gomez, Joucelyn Franco, Jay Garcia and Christopher Hernandez—can help customers with auto insurance as well as homeowners, renters, motorcycle, umbrella, RV, mechanical breakdown insurance and more coverages. All members on staff also speak Spanish.
GEICO agents in the San Antonio local office look to bring savings to policyholders through multi-line and special association discounts. Also, members of certain alumni associations such as Texas A&M, TCU, Texas State, Texas Tech and University of North Texas could qualify for an alumni discount, and those who are military members could qualify for additional savings.
Look for information about GEICO's San Antonio local office at area car dealerships and elsewhere as the office expands its presence in the community.
Weekday hours for GEICO's San Antonio local office are 9 a.m. to 5:30 p.m., and Saturdays from 10 a.m. until 1 p.m. To get a quote or learn more about GEICO's San Antonio local office visit www.geico.com/insurance-agents/texas/san-antonio/will-ramirez/ or call (210) 962-6477.
Contact Us
We're here for you 24 hours a day, 7 days a week. The quickest way to contact us is through our app or online. You can also ring us by phone.