Trenea Smart's local GEICO office moves to new Bakersfield location
BAKERSFIELD, Calif., Sept. 20, 2017 – GEICO's Bakersfield local office, headed by agent Trenea Smart, has relocated to 2720 Calloway Drive, Suite E.
Smart and her team members—Leo Hernandez, Richard Hernandez, Johnathon Hernandez, Shantal Salcedo-Astorga, Spencer Seders, Leo Elizalde and Shawnie Smith—fully understand the unique insurance needs of residents living in Bakersfield and Kern County. Along with auto policies, staff members can assist with coverage for homeowners, renters and life insurance. The office also has Spanish speaking agents on staff.
Agents work to bring savings to customers whenever possible, whether through multi-policy discounts or for individuals who are members of certain alumni and professional organizations.
Look for GEICO's Bakersfield local office staff at events around Kern County. Past events the office has sponsored include the Kern County Fair, the Voices of the Valle singing contest at Mercado Latino and the High School Football Game of the Week. Additionally, the office has been involved with activities for children with autism, Bike Night and 15 Minutes events, which teach teen drivers about safe driving habits.
Hours for the Bakersfield local office are 9 a.m. to 6 p.m. Monday through Friday, and 10 a.m. to 2 p.m. on Saturday. To get a quote or learn more about GEICO's Bakersfield local office visit www.geico.com/insurance-agents/california/bakersfield/trenea-smart/ or call (661) 431-1780.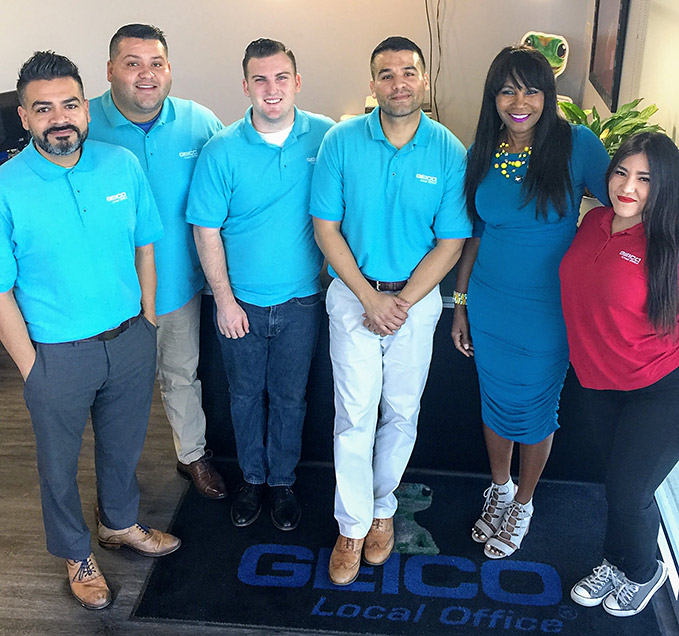 Contact Us
We're here for you 24 hours a day, 7 days a week. The quickest way to contact us is through our app or online. You can also ring us by phone.