Lowell Morgan's local GEICO office moves to new north Charlotte location
CHARLOTTE, N.C., March 1, 2018 – GEICO's local office in north Charlotte, headed by agent Lowell Morgan, has relocated to 9325 Center Lake Drive, Suite 130 in front of the Northlake Mall.
Morgan and his team members—Tim Pack, Amber Immel, Dustie Bayer, Robbie Jordan, Blake Trew, Sue Williams, Carrie Jordan and Breezy Hutto—can assist Charlotte-area residents with auto policies, and coverage for homeowners, renters, condo and umbrella insurance. Since Charlotte is home to many lakes and scenic drives, Morgan's team also can help arrange both boat and motorcycle coverage.
GEICO agents bring savings to customers through multi-policy discounts such as auto and homeowners and through alumni and professional organization discounts. For example, University of North Carolina and UNC Wilmington alumni may qualify for an additional discount.
GEICO's north Charlotte local office is a proud sponsor of the Charlotte YMCA, and also a member of the Charlotte Chamber of Commerce.
Hours for the north Charlotte local office are 9 a.m. to 6 p.m. Monday through Friday, and 9 a.m. to 1 p.m. on Saturday. To get a quote or learn more visit GEICO's north Charlotte local office online or call (704) 998-0333.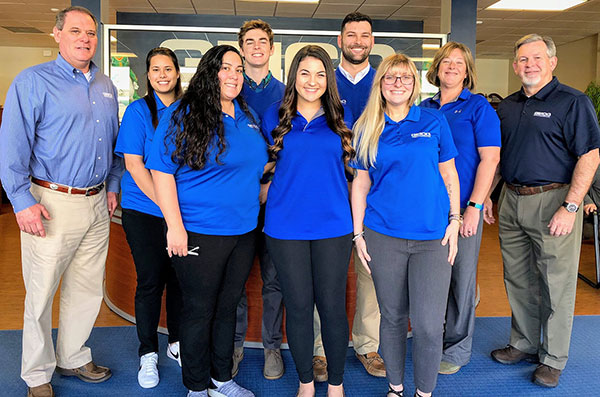 Contact Us
We're here for you 24 hours a day, 7 days a week. The quickest way to contact us is through our app or online. You can also ring us by phone.