GEICO names Seibold assistant VP of underwriting for Virginia Beach region
VIRGINIA BEACH, Va., July 31, 2018 – Melinda "Mindy" Seibold has been elected an officer by the GEICO Board of Directors; she will be assistant vice president of underwriting for GEICO's regional operations in Virginia Beach.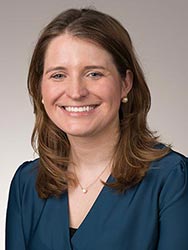 Seibold had served as director of business transformation and systems implementation at GEICO headquarters in Chevy Chase, Maryland, since 2015.
She joined GEICO in 2005 as a service agent at the Buffalo, New York, regional office. After holding various positions on the retention and training teams, Seibold was promoted to service supervisor in 2007. In 2011, she was promoted to service manager, with responsibility for the service department's workforce management and staffing functions.
Seibold completed a management seminar in 2013 and then entered the executive assistant program, which she completed in 2015. She holds a bachelor's degree in sociology from the State University of New York at Buffalo.
Contact Us
We're here for you 24 hours a day, 7 days a week. The quickest way to contact us is through our app or online. You can also ring us by phone.