Co-worker's personal story inspires GEICO associates to support Ronald McDonald House
MACON, Ga., Aug. 22, 2018 – GEICO associates in Macon, Georgia, raised over $1,200 in July for Ronald McDonald House Charities (RMHC). More than half of the money was donated on a fun-filled day when associates contributed cash to flick whip cream pies into the faces of their bosses.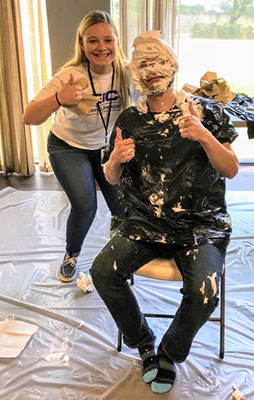 RMHC provides a home away from home for families that must travel in order for a child to receive specialized medical care. If GEICO associates wanted any other reason to support the organization, they needed only to look to colleague Amanda McVay.
In 2014, McVay's stepson, Jace, was diagnosed with a rare form of cancer. Jace was treated at Children's Healthcare of Atlanta at Egleston Hospital, more than 80 miles from the family's home. Jace has endured 19 surgeries and countless rounds of chemotherapy and radiation.
"Our family has spent many nights in the Atlanta Ronald McDonald House," said McVay, a GEICO service representative in the internet division. "We are so grateful to this wonderful organization for allowing our family to be together and close to Jace as he received treatment."
McVay and her family—including 10-year-old Jace, whose recent scans have been cancer-free—show their appreciation by regularly volunteering at the Ronald McDonald House in Macon. Whether serving home-cooked meals and desserts or delivering donated items, the family never passes up an opportunity to give back.
"Ronald McDonald House means so much to my family and so many other families," said McVay, who also serves on a committee at GEICO dedicated to raising money for and awareness of RMHC. "Knowing my co-workers are willing to give a little of their time and money to RMHC, makes me so proud to be part of this company and community."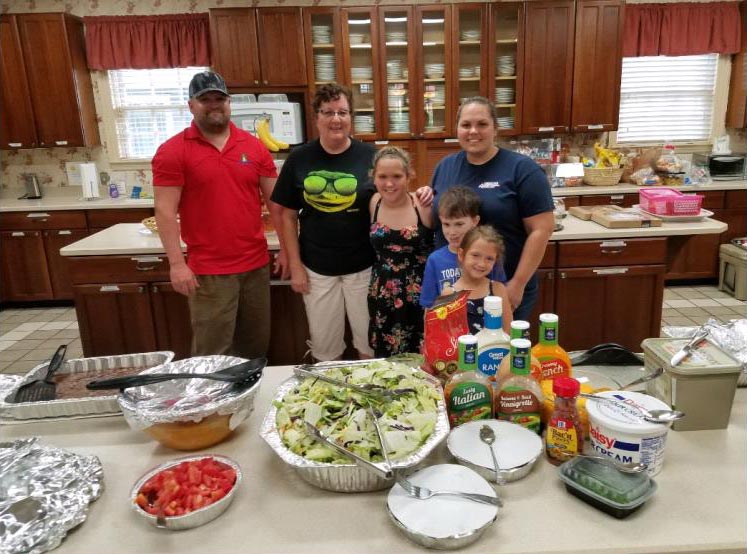 Contact Us
We're here for you 24 hours a day, 7 days a week. The quickest way to contact us is through our app or online. You can also ring us by phone.