GEICO's Lakeland, Florida, associates fulfill wishes as part of Salvation Army Angel Tree program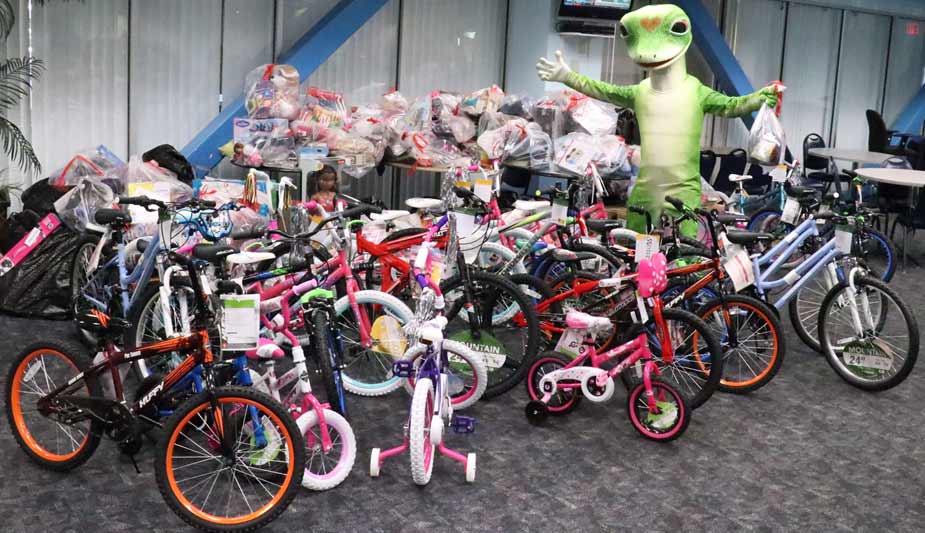 LAKELAND, Fla., Dec. 18, 2018 – The sun is shining a little brighter for hundreds of children in Polk County, Florida. Two hundred and twenty-five GEICO associates in the Lakeland, Florida, office took part in the Salvation Army's Angel Tree program to fulfill the holiday wishes of more than 300 children in the local central Florida community.
The partnership is part of GEICO Cares, the company's associate-lead volunteer and outreach program supporting local communities throughout the country.
Gifts including toys, clothing, and toiletries were purchased according to the tags filled out by children and their parents. Individual associates, as well as groups from different departments "adopted" the tags and selected a child, or family of children, to sponsor for the program.
Rynthia Rost, GEICO's vice president of public affairs and head of the GEICO Cares program, said, "We've seen an overwhelming response from the Lakeland associates in support of the Angel Tree program. Knowing there are children in the community who will have their holiday wishes fulfilled makes all of us here at GEICO so proud."
GEICO is the largest supporter of the Salvation Army Angel Tree in Polk County, Florida.


Contact Us
Contact us 24/7 through our Mobile app, online, or by phone.