New GEICO local office opens next month on the North Shore; GEICO staffed up to take calls now
Saugus, Mass., April 8, 2019 – GEICO will open a local office on May 17 in the Hilltop "Cactus" Plaza at 855 Broadway, led by insurance agent Justin Levine. Before then drivers can get a quote or make changes to an insurance policy by calling (781) 417-1066.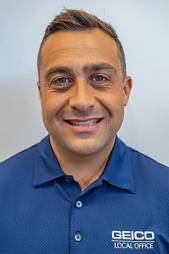 Levine has already assembled a staff, and has agents available in a temporary location ready to assist customers. Several agents on Levine's team are bilingual, speaking Spanish and Portuguese.
"GEICO has only been selling insurance in Massachusetts for 10 years, and we've grown substantially in that short amount of time," Levine said. "We grew so quickly because we provide a winning formula of savings and outstanding service for customers, which my office delivers with a personal touch to residents on the North Shore."
Levine has worked in the insurance industry for more than six years, but has extensive experience as an attorney admitted to the Massachusetts Bar. In addition to auto insurance, Levine and his staff members also can assist customers with coverage for homes, condos, renters, motorcycles, identity theft protection and more. For those who like to spend time on the water along the North Shore, agents also can assist with insurance for boats and personal watercraft.
To get a quote or learn more about GEICO's North Shore local office visit www.geico.com/northshore.


Contact Us
We're here for you 24 hours a day, 7 days a week. The quickest way to contact us is through our app or online. You can also ring us by phone.