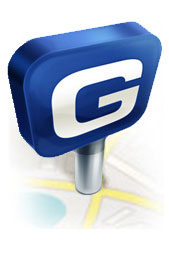 Meet Alejandra Rodriguez, your local GEICO insurance agent in Fresno, CA
Hi! My name is Alejandra Rodriguez, and I am thrilled to serve the Fresno community. My passion for this career comes from seeing friends and family go through tough times due to accidents and not having the proper insurance to cover their losses.
Since then, I've strived to provide the right coverage for all my clients' needs - and at a price that fits their budget. Being an insurance agent has been incredibly rewarding, in that I get to help people in big ways on a daily basis.
Learn about Alejandra Rodriguez, your GEICO insurance agent in Fresno, California.
In my free time I love going camping at Lake Piru with my family. I also like settling down with a good book or putting together jigsaw puzzles. One of my goals is to travel out of the country for the first time this year. I love animals and have fun playing with my bulldog, Lacey.
Alejandra Rodriguez understands more than just insurance in Fresno.
GEICO provides great rates on car insurance, but we can also help with insurance for your boat or personal watercraft! Make sure you have the right coverage before you head out on Woodward Lake or the San Joaquin River. We can also help you save with a bundling discount. Ask me how we can combine your auto coverage with homeowners insurance through the GEICO Insurance Agency!
Alejandra Rodriguez and his team are involved in the Fresno community.
Our city of Fresno isn't far from the three main national parks of Yosemite, Kings Canyon, and Sequoia. We are a beautiful community nestled in the middle of California between the Pacific Ocean and many national forests. There are unique recreational activities and cultural attractions to explore like the Shinzen Friendship Garden and Gazebo Gardens! My team and I love attending local events, including the Big Fresno Fair, Run for the Dream Relays, Cinco de Mayo Festival, Coalinga Fest, holiday parades, and the Mexican Independence Day Celebration. When you get in touch with us, be sure to let us know what events you enjoy attending! Talk to you soon!
Alejandra Rodriguez is here for you in Fresno, California!
Office Hours
Please call or email your local GEICO Office to learn more as office hours may vary.
Monday: 9:00 AM - 6:00 PM
Tuesday: 9:00 AM - 6:00 PM
Wednesday: 9:00 AM - 6:00 PM
Thursday: 9:00 AM - 6:00 PM
Friday: 9:00 AM - 6:00 PM
Saturday: 9:00 AM - 3:00 PM
Sunday: Closed