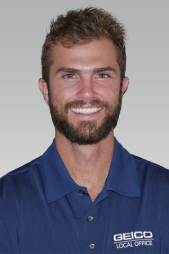 Meet Connor Jean, your local GEICO insurance agent.
Hi! My name is Connor Jean, and I've lived in West Los Angeles for 5 years. I briefly worked in the sports world after college. I love helping people, which stems from my coaching days and helping the players reach their fullest potential. A friend of mine got me interested in the insurance industry, and so I spent two years working for an insurance agency. With the valuable experience I gained during that time, I decided to open my own office! When I help someone fulfill their insurance needs, it feels good knowing I'm helping them protect what matters so much to them.
I have bilingual staff to help you if you prefer to do business in Spanish. We look forward to helping you get the coverage you need!
En nuestra agencia de seguros en Santa Monica, tenemos representantes con licencia que hablan español. ¡Llámenos para preguntar acerca de nuestros descuentos especiales y descubrir cuánto podría ahorrar!
Learn about Connor Jean, your GEICO insurance agent in Santa Monica, California.
Sports are an important part of my life. I'm even still coaching basketball! When it comes to professional sports, I'm a fan of the Dallas Cowboys, Dallas Mavericks, and Golden State Warriors. I'm also interested in day trading and reading up on stocks. I love driving through neighborhoods in the hills of Los Angeles and looking at the architecture of the beautiful mansions. My favorite place to be is the beach relaxing with friends.
Connor Jean understands more than just insurance in Santa Monica.
Our goal is to help policyholders save money on quality car insurance, but our expertise doesn't stop there. Are you stationed with the Los Angeles Army Reserve? Let us know - you could get a special Military discount! Do you like to go camping at Malibu Creek State Park or Topanga Canyon? We can help insure your RV. Do you own a boat or personal watercraft? Make sure you've got the right coverage before heading out on the Pacific Ocean, or any of our nearby lakes. Want even more savings? You could bundle your car and homeowners insurance. Contact us to learn more about GEICO's Multi-Policy Discount!
Connor Jean and his team are involved in the Santa Monica community.
Santa Monica has it all: farmers markets, the LA Marathon, MAINopoly, Summer SOULstice, Jazz on the Lawn in August, and the Tree Lighting Ceremony at the California Heritage Museum. There is something for everyone throughout the year. I look forward to hearing about you and what your interests are! Talk to you soon!
Connor Jean is here for you in Santa Monica, California!
Office Hours
Please call or email your local GEICO Office to learn more as office hours may vary.
Monday: 9:00 AM - 7:00 PM
Tuesday: 9:00 AM - 7:00 PM
Wednesday: 9:00 AM - 7:00 PM
Thursday: 9:00 AM - 7:00 PM
Friday: 9:00 AM - 7:00 PM
Saturday: 10:00 AM - 5:00 PM
Sunday: 10:00 AM - 2:00 PM