The GEICO Mobile app, made for you.
Your policy lives here.
Welcome to the GEICO family.
Instant access to all the info you need. Just sign in with your online account.
Review highlights showing the best parts of your policy.
Always ready when you need to make a change or update your account.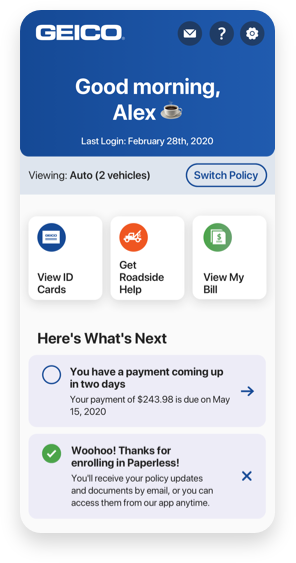 Personalized to your liking.
Designed and built to be customized to you.
Always know what's next. We'll highlight any important forms that need your signature.
Download, print, & share your ID cards with others. Get your ID cards the way you want.
Save trees and enroll in Paperless Policy so you'll always be up to date.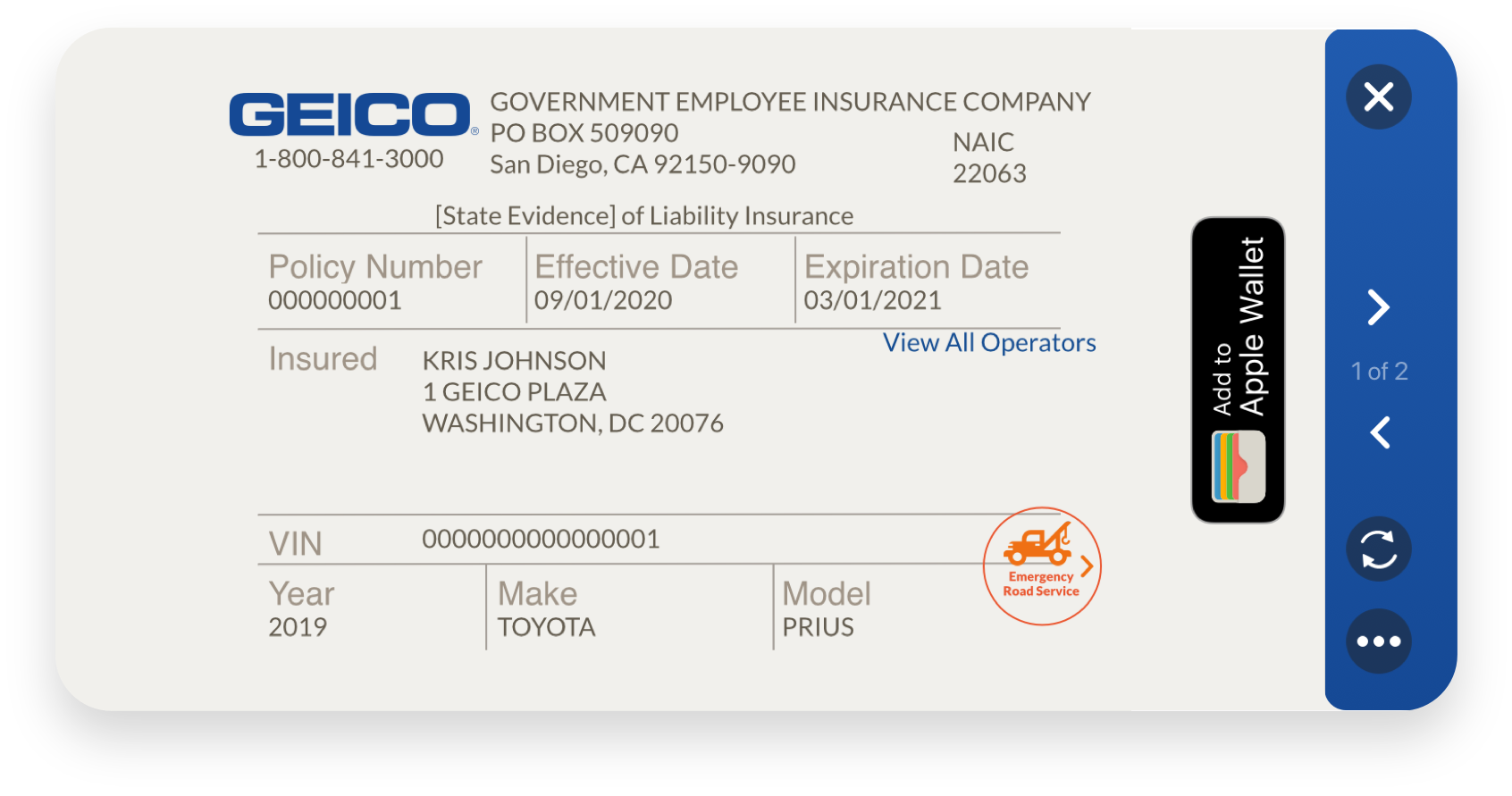 Here to help every moment you need it.
GEICO Mobile has your back.
Fill up your tank at the cheapest station nearby.
Get alerts for upcoming services or recalls on your car with Vehicle Care.
Answer your questions 24/7 with GEICO's virtual assistant.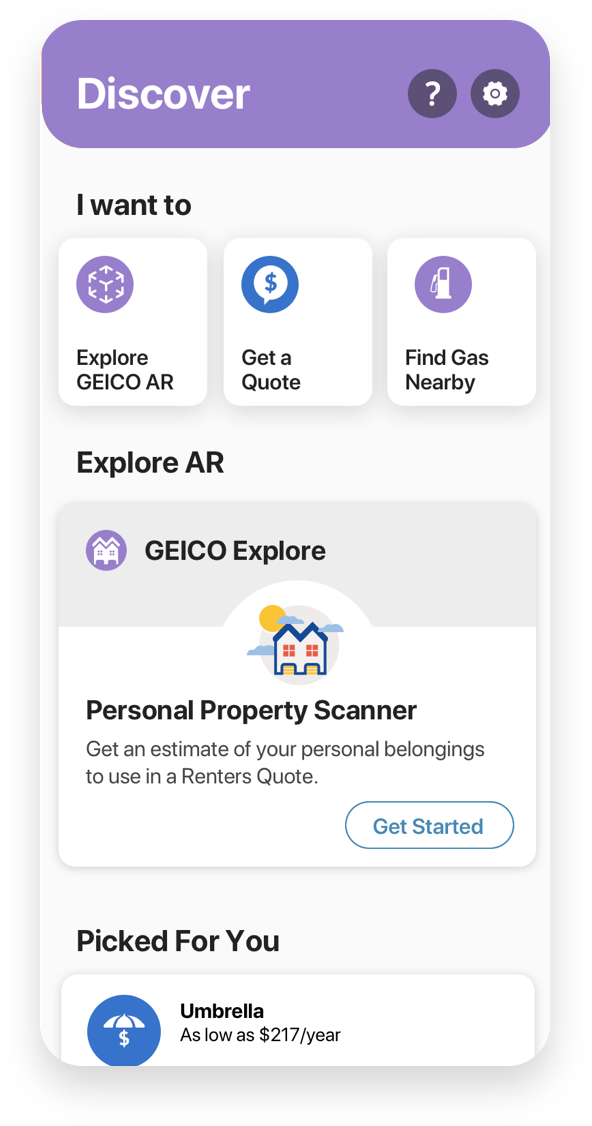 And it's made for everyone.
No policy required.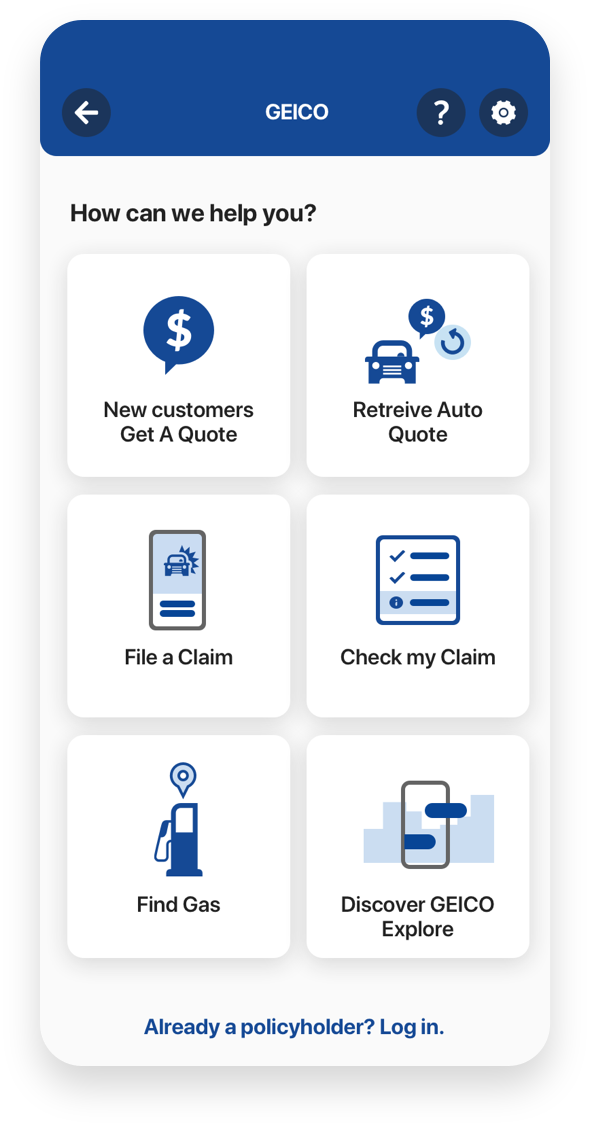 See why our customers love the GEICO Mobile app.
"Easy to use for insurance on my vehicles. One stop to take care of everything I need. Payments, card information, policy questions, even roadside assistance and finding gas while traveling."
— GEICO Customer Review on Google Play (7/14/2020)
"Easiest best designed app period. This app is awesome, I was even able to postpone a payment for a week using the app's virtual assistant. Amazing app."
— GEICO Customer Review on the App Store (7/3/2020)