Stress-Free Insurance?
Only with GEICO Mobile.
Designed and built to make each transaction effortless and personalized to you.
Get custom reminders and alerts for your policy
View and pay your bill on the go
Discover more insurance products picked just for you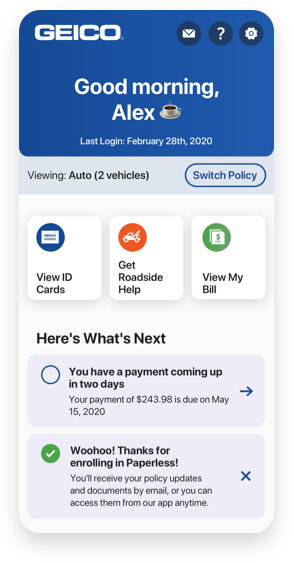 When you need a digital ID Card
Save trees and put your mind at ease.
With GEICO Mobile, you can access digital ID Cards:
Get them when you need them
No log in required
Send them to others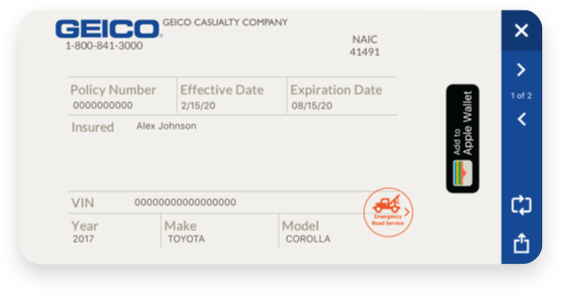 When you need Emergency Roadside Service
GEICO Mobile is quick on its tows.
Made to give you the best experience in the moments you need it most.
Takes as little as 2 minutes to request help
Available 24/7/365
GPS locator to help us find you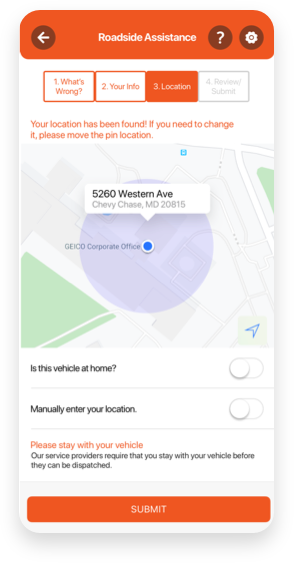 When you have a question
Our virtual assistant, has your answer.
With 24/7 access just like GEICO, she'll be there when you need her
Ask her about your policy coverage and billing info
Have a pressing question? GEICO's virtual assistant can help you find the answer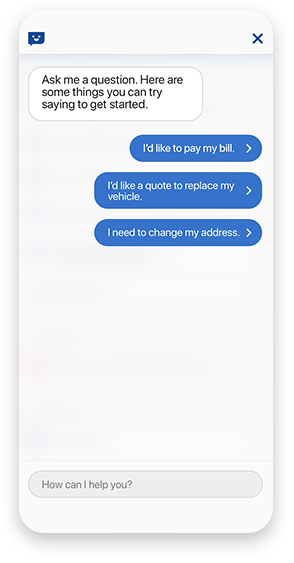 If you're using Vehicle Care, powered by CARFAX®
The Gecko® and the CAR FOX® teamed up for you.
Vehicle Care, powered by myCARFAX, was made to help your car:
Be the first to know about safety recalls
View your vehicle's service history
Get helpful reminders when it's time for service, inspections or registration
myCARFAX and CAR FOX are registered trademarks of CARFAX, Inc.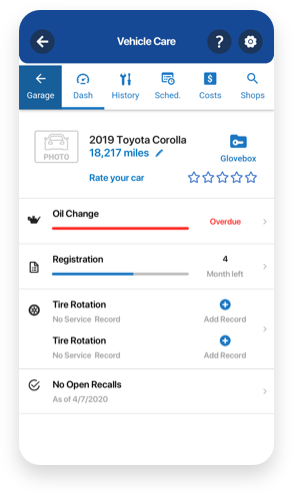 See why our customers love the GEICO Mobile app
"Easy to use for insurance on my vehicles. One stop to take care of everything I need. Payments, card information, policy questions, even roadside assistance and finding gas while traveling."
— GEICO Customer Review on Google Play (7/14/2020)
"Easiest best designed app period. This app is awesome, I was even able to postpone a payment for a week using the app's virtual assistant. Amazing app."
— GEICO Customer Review on the App Store (7/3/2020)