A Guide To Life
Written & Illustrated by The Gecko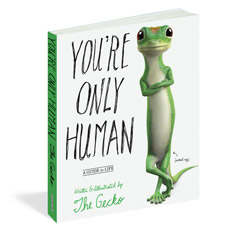 After years of saving people money on their car insurance, America's most popular spokeslizard has taken the next logical step—he has written a book.
You're Only Human features amusing advice and observations about life from the Gecko®, in the wry, matter-of-fact tone that has enchanted consumers for years. There's quite a bit of wisdom to be gleaned from the Gecko's musings, too. In the book, the Gecko makes curious and interesting observations on everything from dreams to job interviews to even people's reaction to talking animals. (See the pie chart below to understand the full scope of topics.)
"I'm really not sure what all the fuss is about," the Gecko writes. "Lots of animals talk, including humans. The bigger question is, what do you have to say worth listening to?"
You're Only Human is available now wherever books are sold.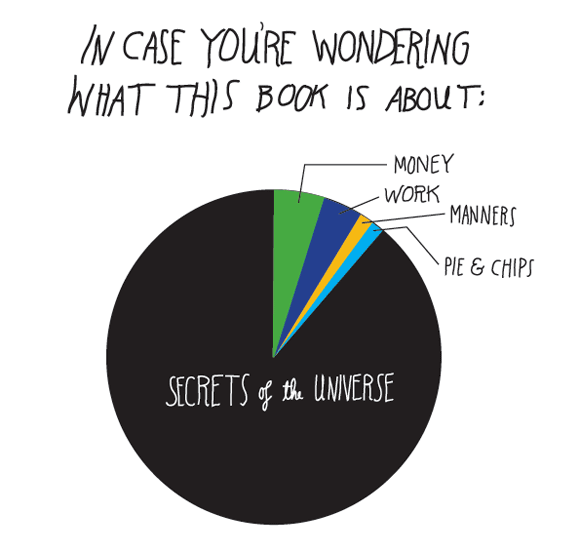 About the Author
The Gecko is a writer, motivational speaker, TV personality and advertising icon. He is on the Madison Avenue Advertising Walk of Fame in New York City and was named one of America's most beloved spokescharacters by Forbes magazine. The Gecko lives in Washington, D.C., where he currently holds the position of brand emissary for GEICO auto insurance.