Learn About Rideshare Insurance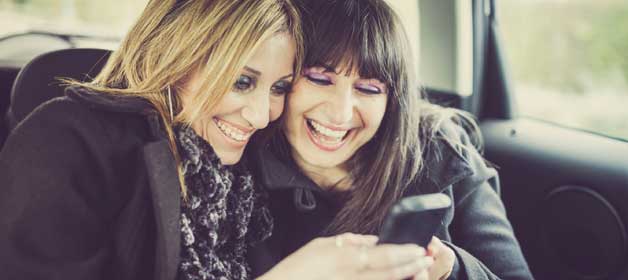 Every ride starts somewhere.
Insurance is hard enough without having to guess when or who you're covered by. When you have GEICO's Rideshare Insurance it's simple, you're covered by GEICO. This Hybrid Policy replaces your personal auto policy. Whether you drive for this company or that, have your app on or off. Whether you're on your way to pick up passengers or just your groceries. GEICO's Rideshare Insurance has you covered.
Get your free Rideshare Insurance quote and leave the insurance to us.
Do I need rideshare or on-demand delivery driver insurance?
If you drive for a rideshare or on-demand delivery company the answer is probably yes.
The new way to ride, with the coverages you need.
Who doesn't like to learn about insurance terms?
Liability? What's that?
Liability coverages are typically required by the state and help protect you in the event that you are in an at fault car accident. Basically they cover the other people and their property. Whether it's damages your car causes to property or injuries to other people, make sure you are covered. These include:
Property Damage:
Property damage coverage pays for damages caused by your vehicle to someone else's property. It also provides you with a legal defense if another party files a lawsuit against you.
Bodily Injury:
This covers you in the event that you injure or kill another person while using your car. It can also provide a legal defense if another party in the accident files a lawsuit against you.
First party coverage: It's your party, choose what you want to.
First party coverage's are usually optional (unless you have a lienholder). Basically these coverages protect you, your vehicle, and your passengers. These coverages include:
Collision Coverage:
Pays for damage to your car when your car hits, or is hit by another vehicle or object regardless of fault.
Comprehensive Physical Damage Coverage:
This pays for losses resulting from incidents other than collision. For example, damage to your car if it is stolen; or damaged by flood, fire, or animals.
Medical payments, no-fault or personal injury protection:
Depending on the state, this coverage goes by different names. No matter the name, this coverage typically pays for medical expenses of injured people inside of your vehicle. This coverage could also apply if you are injured as a pedestrian.
Uninsured Motorist Coverage:
Pays for injuries to you caused by an uninsured driver or in some states, a hit-and-run driver. Some states also have uninsured motorist coverage for damage to your vehicle.
Additional Coverages:
Still have questions? Call (866) 509-9444.
All good rides come to an end.
But that doesn't mean your coverage should. Get your free Rideshare Insurance quote now, also known as a Hybrid Policy.
Rideshare Insurance policies are not available in all states but it's always easy to check state availability. Rideshare policies are offered by Government Employees Insurance Company (GEICO).
Contact Us
We're here for you 24 hours a day, 7 days a week. The quickest way to contact us is through our app or online. You can also ring us by phone.