Protect your property with
mobile home insurance.
Need a mobile home insurance quote?
See how much you can save with an online mobile home insurance quote.
If you're looking for affordable mobile home insurance coverage, look no further. GEICO Insurance Agency makes it quick and easy to get a mobile or manufactured home insurance quote online. With policies that are tailored to meet your needs and flexible payment plans that meet your budget, it's a win-win. Get an online mobile home insurance quote.
Peace Of Mind For Mobile Home Owners
A residential house fire occurs every 86 seconds*. With a mobile home insurance policy, you'll have peace of mind that your investment won't go up in smoke.
Personal Liability Protection
Mobile home insurance through the GEICO Insurance Agency covers more than just your home and personal belongings. Your coverage will also include personal liability protection which comes in handy if you or a member of your household causes injury or property damage to others.
We're here to help.
It's easy to set up and service your mobile home insurance.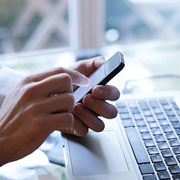 Policy Service And Claims
We make it easy to pay your bill, report a claim, make a change, or just get some info about your mobile home or manufactured home insurance policy. Just look up the GEICO partner your policy is with.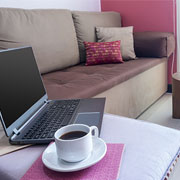 Protection For Your Personal Effects
Your policy also includes protection against a wide range of perils for your personal property, whether it's inside the mobile home or in an adjacent structure like a shed. Personal property coverage also applies while your property is away from your home, but with a lower maximum limit and a smaller range of perils insured against.
Need to speak to a sales agent?
Florida
Mon - Fri
8:00 AM - 9:00 PM (ET)
All Other States
Mon - Fri
8:00 AM - 10:00 PM (ET)
Sat
10:00 AM - 5:00 PM (ET)
Sun - Closed
Mobile Home Insurance: Get the answers you're looking for
When you click on the "Start Quote" button or "mobile home insurance quote" link you will be taken to a site owned by Assurant, not GEICO. GEICO has no control over the privacy practices of the company mentioned above and assumes no responsibilities in connection with your use of their website. Any information that you provide directly to them is subject to the privacy policy posted on their website.