Protect your investment with landlord insurance.
Need a landlord insurance quote?
Call for a landlord insurance quote and rent with confidence.
Landlord insurance offers property owners protection from financial losses related to damages or injuries. Whether you own multiple rental properties or need to sublet your home for a year while you travel for business, a landlord insurance policy (also referred to as dwelling fire insurance) will allow you to rent your property with confidence. The GEICO Insurance Agency can help you get the coverage you need and the peace of mind you desire. Give us a call at (800) 841-2964 for a free quote.
Fire is the most obvious concern, but not the only threat to your investment.
Most landlord insurance policies include coverage for additional perils along with personal liability for your protection.
Your tenants need coverage too.
Don't let your tenants go unprotected. It is wise to recommend your tenants carry their own renters insurance. This will protect their personal property and liability. It may also come in handy in the event they cause damage to the structure of if they are found liable for someone else's injury on the property.
What does landlord insurance cover?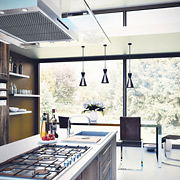 Your Property
The GEICO Insurance Agency understands rental properties come in different shapes and sizes and so do landlord insurance policies. Whether you rent a single family home, condo, or townhouse, a landlord insurance policy will provide coverage for damage to the residence as well as any permanent structures on your rental property, such as a garage, that require repairs.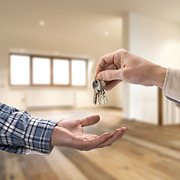 Your Investment
Did you know that landlord insurance policies may also provide coverage for loss of rent in the event of a covered claim? If your tenant is forced to move out of the home for a period of time for repairs to be made, landlord insurance may cover that lost income.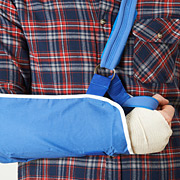 Your Liability
Landlord insurance covers more than just your rental property, it can also protect you personally. Every policy also includes personal liability protection, which provides coverage in the event someone is injured on the property.
What is not covered by landlord insurance?
Landlord insurance policies do not usually provide coverage for a renter's personal property. Tenants should obtain renters insurance to cover their personal belongings. Landlord insurance does not cover normal maintenance or wear and tear on the property.
Need to speak to a sales agent?
You can reach us at (800) 841-2964.
Florida

Mon – Fri

8:00 am – 9:00 pm (ET)
Hawaii

Mon – Fri

7:30 am – 5:00 pm (HST)
All Other

Mon – Fri

7:00 am – 1:00 am

Sat – Sun

8:00 am – 10:30 pm (ET)
Landlord Insurance: Get the answers you're looking for