Identity Theft Protection: Safeguard Your Credit And ID
Or, call us at (866) 372-0634
Review & Learn More About Identity Protection Plans
For plans with Generali Global Assistance, Inc.:
Need identity protection?
Protect Your Credit And Your Identity
Identity theft can cost you thousands of dollars and countless hours to fix. Don't become a victim of identity theft. Safeguard yourself with GEICO Portfolio Identity Protection from Generali Global Assistance, Inc.
Why should you consider Identity Protection?
Identity theft is more common than you may think. Here are a few reasons why you should consider buying Identity Protection.*
There is a new ID theft victim every 2 seconds1
ID fraud affects 13 million consumers annually2
$18 billion is stolen each year due to ID theft2
16% of consumers with breached Social Security Numbers became a victim of ID theft1
What does identity theft protection cover?
Full-Time Protection
Our around the clock coverage ensures that your identity is always protected. If the unthinkable does happen, we will be there to help. Enroll online or call 1-800-206-4065 anytime.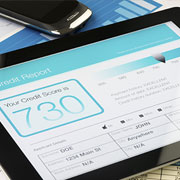 Extra Protection For Your Credit And More
GEICO Portfolio Identity Protection is serviced by Generali Global Assistance, Inc. and takes a three-pronged approach to protecting you through:
Prevention
Detection
Resolution
Insurance
An Identity Protection plan also provides unlimited online access to your TransUnion credit report and score and includes three-credit bureau monitoring to alert you to any potential threats for both you and your spouse or significant other.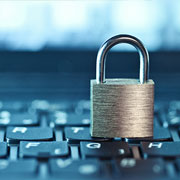 Easy Payment Plans
Identity theft protection is easier than you may think. And payment plans begin as low as $7.99 / month or $79 annually. Enroll online or call 1-800-206-4065 anytime. Don't wait for your identity to fall into the wrong hands.
Need to speak to a sales agent?
Mon – Fri

7:30 am – 1:00 am (ET)

Sat & Sun

8:00 am – 10:30 pm (ET)
Identity Protection: Get the answers you're looking for
Identity Protection is provided by Generali Global Assistance, Inc. and Generali Insurance Company US Branch, and is secured through the GEICO Insurance Agency, Inc. GEICO is a registered service mark of Government Employees Insurance Company, Washington, D.C. 20076; a Berkshire Hathaway Inc. subsidiary. © 2018 GEICO
GEICO has no control over the privacy practices of Generali Global Assistance, Inc. and assumes no responsibility in connection with your use of the Generali Global Assistance, Inc. website. Any information that you provide directly to Generali Global Assistance, Inc. is subject to the privacy policy posted on the Generali Global Assistance, Inc. website.
1 2016 Identity Fraud Study, Javelin Strategy & Research
2 2017 Identity Fraud: Securing the Connected Life February 1, 2017 By: Al Pascual, Kyle Marchini, Sarah Miller