Professional Liability Insurance
Need a professional liability insurance quote?
Errors & Omissions Insurance—Because Companies Also Make Mistakes
If you're a service professional you need Professional Liability Insurance (PL) or Errors & Omissions (E&O) insurance. Of course we don't like to admit we make mistakes, but sometimes our business advice doesn't pan out so well. That's where the GEICO Insurance Agency can help.
Professional liability insurance is a coverage that protects you in the event a client is harmed from a service or advice that you provide for which you are held legally liable.
The professional liability insurance policy typically covers: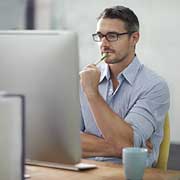 Negligence
Professional liability covers alleged mistakes or advice your company makes through professional services provided (including failure to perform those services).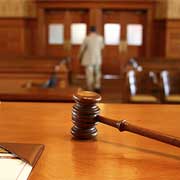 Defense Costs
Includes coverage for defense costs for law suits against your company regardless of fault.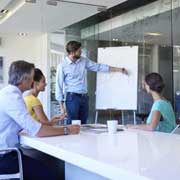 Services Previously Performed
For up to an agreed time frame, your business will be covered for service completed. Errors and omissions insurance covers your current, future, and even previous work with one policy.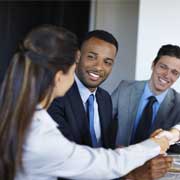 Employees, Temporary Staff, and Independent Contractors
The GEICO Insurance Agency can help you cover your entourage.
Is professional liability insurance right for your company? Or do you think you need additional coverage(s)?
The GEICO Insurance Agency can help with coverage for various businesses in providing services and advice including the following personal and professional services:
Beauticians/Salon Services
Career/Business Trainers and Coaches
Family/Mental Health Counselors
IT Consultants
Management/Business Consultants
Occupational Therapists
Personal Trainers
Photographers
Real Estate / Property Managers
Travel Agents
and more...
Still need help with Professional Liability Insurance?
Give us a call at (800)-841-1621 for help with professional liability insurance. Our business insurance experts will answer your questions and help you get your quote for a professional liability insurance policy.
Ready to get an online Professional Liability insurance quote?
You can also get a quote and purchase a professional liability insurance policy online anytime.
Need additional business coverage?
The GEICO Insurance Agency can help you with other policies as well. In all, there are four business policies. Aside from your Professional liability insurance policy, other polices you can get a quote for are:
Business Insurance coverages are written through non-affiliated insurance companies and are secured through the GEICO Insurance Agency, Inc. We can help you secure business insurance in all states except Hawaii and Massachusetts.

The information you provide will be shared with our business partners so that they can return a quote.
For online quotes:
GEICO Insurance Agency, Inc. has partnered with Hiscox Insurance to provide business insurance products. When you click on "START QUOTE," and, "professional liability insurance policy online," you will be taken to the Hiscox website, which is not owned or controlled by GEICO.

GEICO has no control over the privacy practices of Hiscox and assumes no responsibility in connection with your use of their website. Any information that you directly provide to Hiscox is subject to the privacy policy posted on their website. All business products offered are written on an admitted basis (Hiscox Insurance Co., Inc.) with A.M. Best credit rating of 'A' (Excellent) and financial size XI.