Protect your boat, get a quote.
Manage Your Boat Insurance Policy
GEICO Marine (formerly Seaworthy) Policyholders
SkiSafe Policyholders
---
Or call us at (800) 841-3005
Need a boat insurance quote?
Don't boat before the quote.
Like the groundhog, if the Gecko® sees its shadow, the boating season will last six more days. You're in luck, because the Gecko saw its shadow. So let the GEICO Marine Insurance Company help you get the boat insurance coverage you need.
Doesn't my homeowner's policy cover my boat/pwc?
Probably not. Most homeowner's policies have size restrictions, limitations on horsepower, and damage coverage. Just remember, if you don't have a separate boat/pwc insurance policy, you're typically underinsured. If this is the case, GEICO could be the best boat insurance company for you.
What's covered?
The most important thing covered is you. Typical coverages you'll need include:
Personal liability
Boat
Motor
Trailer
Medical and physical damage perils
All discounts on deck.
Like the North Star, our agents can help guide you... to savings.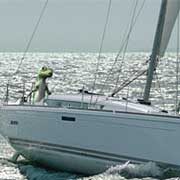 Multi-policy
Sometimes more is more. Savings that is. See how much you could save if you are a current GEICO auto policyholder.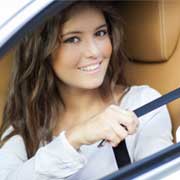 Good driving record?
A good driving record doesn't just mean saving on car insurance. See how much you could save on boat insurance.
Boat Safety Course
You know it's a good idea to stay current with all things safety while on the water. But did you know that passing boat safety courses could help you save on your boat insurance?
We're here to help with boat insurance.
Rain or shine. Your Boat/PWC policy, on your time.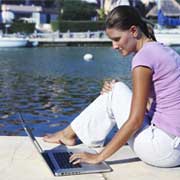 Policy Service And Claims
Make a payment, report a claim, or make policy changes; online on your time. We've made it easy to manage your policy.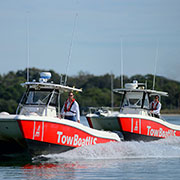 *Boat Towing Service: For The Unexpected
Adding boat towing provides:
24/7 dispatch
Direct payment to the service provider for towing
No out of pocket expenses
Unlimited on the water towing (within a 25 mile radius of an approved tower) and more.
Don't be left adrift, check out our boat towing service.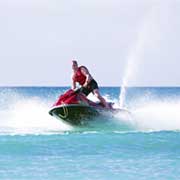 Now It's Personal... Watercraft Insurance (PWC)
Boats are great for family and friends, but sometimes you want a little more freedom. GEICO Marine Insurance can help you get a PWC policy too. Learn more about personal watercraft insurance.
Need to speak with a sales agent at a boat insurance company?
You can reach us at
(855) 395-1412
Mon – Fri 7:00 AM – 10:00 PM
Sat 7:00 AM – 10:00 PM
Sun 8:00 AM – 10:00 PM (ET)
*Boat and PWC coverages are underwritten by GEICO Marine Insurance Company. The TowBoatU.S. Towing Coverage Endorsement is offered by GEICO Marine Insurance Company, with towing services provided by the BoatU.S. Towing Program. Towing coverage only applies to the insured watercraft. This endorsement is not available in all locations and is subject to certain restrictions. Towing coverage is subject to availability and service may be restricted based on the location of the insured watercraft or trailer. Please speak to an agent to discuss details of towing services, limits, exclusions and coverage availability.