Umbrella insurance is the extra protection you need.
Umbrella policy rates are lower than you may think.
Login with your auto or cycle policy to get a free rate quote.
Start Quote
Or call us at (866) 272-5192.
Need an umbrella insurance quote?
Existing umbrella policyholder?
Get an umbrella insurance quote online for the extra protection you need.
A GEICO umbrella policy is like a canopy of protection against catastrophic financial events. Much like an umbrella keeps you dry and safe from the elements, this aptly-named insurance helps protect all of your financial assets—your home, your retirement account, and your future.
What is Umbrella Insurance?
Think of it as an extra layer of protection or a safety net. An umbrella policy provides protection for you and your family above your current liability limits. In the event of a lawsuit or serious accident your coverage may be exhausted sooner than you think—putting your financial future at risk.
Don't think it can happen to you? Imagine any of these unfortunate but serious situations:
Your dog bites the pizza delivery driver and you get sued
A neighbor's child is severely injured when they fall from a tree on your property
Your 17-year-old is in a car accident that seriously injures someone
An umbrella policy is there to protect you and your family from losing your home and life savings if the unexpected does happen.
And an Umbrella Policy can do more. It safeguards you and your family against a variety of possible lawsuits; including libel, false arrest, slander, and more. Learn how easy it is to protect your family and assets and get peace of mind.
Don't think you need a policy? Think again.
The unexpected can happen at any time. That's where an umbrella policy can help. GEICO agents are here to help you find the coverage and terms that will protect you from liability claims and safeguard your assets. We also have an online guide to help you decide how much coverage is right for you. Not sure yet? Here are a few other things to consider:
Does the value of your assets exceed your current auto, renter or homeowners policy limits? Remember to consider your future earning potential.
The GEICO Personal Umbrella Policy is affordable. Monthly plans begin as low as $20 a month.
You can buy what you need and choose your limits. Limits typically start at $1 million.
And GEICO is here to help you get what you need.
Simply put–if you have more to protect, you'll want more protection.
Get a quote or call (866) 272-5192 to speak with an agent.
We're here to help
Umbrella Insurance Coverage Made Easy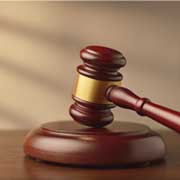 Major Claims, Legal Defense, And Other Coverage
Major claims can include a variety of situations for which you may be found at fault such as a visitor slips and falls on your property, your teen driver has a serious accident injuring several people, your dog bites a child, or you accidentally damage someone else's property. Umbrella insurance kicks in when covered losses exceed the liability limits of your underlying policies. Umbrella policies also provide you with a legal defense. In addition, umbrella liability insurance covers claims that may not be covered by other policies such as libel, slander, false arrest, and liability coverage on rental properties you own.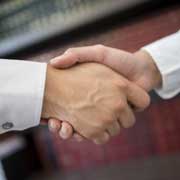 Who doesn't like a bargain?
Experts say that umbrella liability insurance is a great value for the money. A very affordable premium can get you $1 million* in coverage. There's no reason to put your home, your nest egg, and your future at risk when protection is so reasonable. And GEICO could save you money on those underlying required policies. Why not have all your insurance in one spot with GEICO.
*Other policy limits are also available.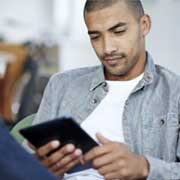 Keep your umbrella up—updated, that is.
Just as an old umbrella filled with holes does you no good, an outdated umbrella policy could also leave you out in the rain. We'll help you review your umbrella policy periodically to ensure that you're well protected. And the cost to add more coverage to keep up with the changes in your life is surprisingly small! Our insurance specialists will be happy to discuss your insurance coverage and limits with you to determine the best fit for you.
Need to speak with us?
You can reach us at (866) 272-5192.
| | |
| --- | --- |
| Monday – Friday | 7:00 AM – 12:15 AM (ET) |
| Saturday – Sunday | 8:00 AM – 12:15 AM (ET) |
Please note:
The above is meant as general information and as general policy descriptions to help you understand the different types of coverages. These descriptions do not refer to any specific contract of insurance and they do not modify any definitions expressly stated in any contracts of insurance. We encourage you to speak to your insurance representative and to read your policy contract to fully understand your coverages.