Motorcycle Insurance
15 minutes could save you 15% or more on motorcycle insurance.
---
Already a policyholder?
Get affordable motorcycle insurance with GEICO.
If you own a motorcycle, a free online motorcycle insurance quote from GEICO could save you money on a new policy. Whether you have a sport bike, cruiser, moped, touring bike, or standard ride, we can help with affordable motorcycle insurance rates and great coverage. We also offer ATV and scooter insurance.
Start a quote now or continue reading to learn more about bike insurance coverages, discounts, and more.
Already have car insurance with GEICO?
Using your current auto policy info gets you a cycle quote even faster. Just start your quote now and log in.
You may also qualify for a Multi-Policy Discount if you have an active auto or RV policy with us.
Why choose GEICO for motorcycle insurance?
Competitive coverage so you won't have to skimp to get a great price.
Accessories coverage for the extras you've added to make your ride your own.
A knowledgeable team of licensed motorcycle agents who are as enthusiastic about bikes as you.
What does motorcycle insurance cover?
Motorcycle insurance coverage benefits you, your bike, and others on the road. Learn more about the main coverages that can make up a GEICO Motorcycle Insurance policy:
We also offer the following motorcycle specialty coverages:
Accessories Coverage
When you carry comprehensive or collision coverage, you could also get protection for your accessories, such as:
Non-stock sidecar
Trike conversion kit
Seats and saddlebags
Electronic equipment, and more
Helmet Coverage
Collision coverage also provides protection for your helmet. We know a good helmet can be expensive—especially if it has electronic components.
Emergency Roadside Service
Stranded? We've all been there. When you ride with GEICO Motorcycle Insurance, you can get affordable extra coverage for emergency roadside service.
Flat tire? Run out of gas? We're here to help, complete with specialized flatbed trucks for towing.
What types of vehicles are covered?
Get an insurance quote on motorcycle coverage that extends to a variety of types of motorcycle vehicles. Motorcycle insurance can apply to:
Cruisers – A type of motorcycle that usually features a V-twin and full-view engine
Sport Bikes – Fast, high-performance motorcycles also known as street bikes
Touring Bikes – Motorcycles made for comfortable, long-distance riding
Custom Motorcycles – Motorcycles custom-built by you, a shop, or a manufacturer
Mopeds – Lightweight bikes powered by a smaller engine
Motorcycle insurance discounts you could qualify for.
Not only does GEICO offer discounts and low insurance prices, we're consistently rated A++ (superior)* for financial strength by A.M. Best Company, a leading independent analyst of the insurance industry.
By insuring your bike with GEICO, you may be eligible for motorcycle insurance discounts that could save you even more money. We have discounts for experienced riders, safety, and even a discount just for switching your motorcycle insurance to GEICO.
Check out our motorcycle insurance discounts page for more information.
Manage your motorcycle insurance policy with ease.
GEICO Motorcycle Is Here—Even in the Offseason
It's never fun to think about the possibility of fire, flooding, vandalism, and theft.
However, when you keep your bike insured, you keep your discounts and have your cycle and coverage waiting for that next nice day.
Pay Painlessly
With GEICO, you have several ways you to handle your bill.
You can choose to pay:
All at once
Monthly
In 4, 6, or 9 installments
It's your policy, choose what works best for you.
Download Our App
The GEICO Mobile app makes your motorcycle policy even easier. Download the app to:
Get digital ID cards*
Find the lowest real-time gas prices nearby
Pay a bill, change coverage, chat with an insurance agent, and more!
Need to talk to a motorcycle insurance agent?
Need to speak to a sales or service agent about motorcycle insurance? Give us a call at (800) 442-9253.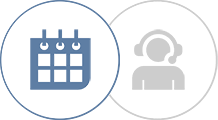 Access online
or in the GEICO Mobile app
Motorcycle Insurance: Get the answers you're looking for.
What motorcycle insurance coverages are included?

Motorcycle policies have basic coverages included, and additional ones for extra protection. Our policy can provide coverage for bodily injury, collision, personal injury protection, property damage, uninsured/underinsured motorists, and comprehensive.

Learn more about motorcycle coverages

.

How can I save money on my motorcycle insurance quote?

A few ways to get discounts for your motorcycle insurance could include a multi-policy discount, completing a Motorcycle Safety Foundation course, and installing an anti-theft device on your bike. Learn more about

motorcycle insurance discounts

.

Is GEICO Motorcycle Insurance affordable?

Motorcycle insurance doesn't have to mean paying more for less coverage or service. See how GEICO can help you find what you need at a

price you can afford

.

Does motorcycle insurance cover theft?

Yes. If you have comprehensive coverage under your motorcycle insurance policy it pays for covered losses resulting from incidents other than a collision, such as theft, vandalism, or fire. Read more on

motorcycle theft prevention

.

What payment options are available for motorcycle insurance?

Does motorcycle insurance cover other riders?

Motorcycle owners are required to have liability coverage in most states, which can help in the case of other riders. If you're at fault for an accident while driving with a passenger, that liability coverage can help pay for your passenger's medical expenses. Liability coverage won't cover your passenger(s) if you're not at fault for the accident. If you are not at fault, the at-fault driver's liability coverage can help pay for you or your passenger's medical expenses.

Where can I learn more about motorcycle safety?
Please note:
The above is meant as general information and as general policy descriptions to help you understand the different types of coverages. These descriptions do not refer to any specific contract of insurance and they do not modify any definitions, exclusions or any other provision expressly stated in any contracts of insurance. We encourage you to speak to your insurance representative and to read your policy contract to fully understand your coverages.
Some discounts, coverages, payment plans, and features are not available for all customers in all states or all GEICO companies. Discount amount varies in some states.