General Liability Insurance
Need a general liability insurance quote?
Need Business General Liability insurance or Commercial General Liability insurance?
We know getting insurance for your business is not always the easiest thing to do. With so many terms, acronyms, and coverages, it can make your head spin. Fortunately, we have answers. Get a free general liability (GL) insurance quote to help protect your business in the event of physical injury, property damage, or personal and advertising injury that occur as a result of the business' operations.
General Liability Insurance is also referred to as "Business Liability Insurance" or "Commercial General Liability" (CGL) insurance. Whatever you want to call it, we can help you get covered for liability through the GEICO Insurance Agency.
General Liability Insurance coverage usually includes: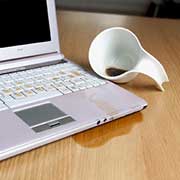 Property Damage or Bodily Injury
Could include claims expenses if you injure a third-party or damage someone else's property. This could include fire damage at a physical location you rent for your business.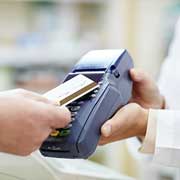 Medical Payments
Medical payments resulting from any bodily injury you may be held legally responsible for.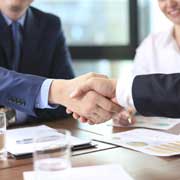 Defense Costs
Attorney representation to defend your company regardless of fault.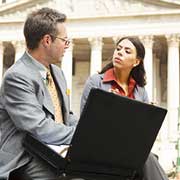 Personal & Advertising Injury
If you've been sued for libel and slander, the GEICO Insurance Agency could help provide claims coverage.
Think you need more liability coverage?
The GEICO Insurance Agency is here to assist you. As a business owner, being properly insured is critical to protecting your company. If your business provides professional services (i.e. education, and training), or utilizes vehicles to transport goods, yourself, or employees, you will also want to consider the following.
Consider quoting for these other business insurance policies: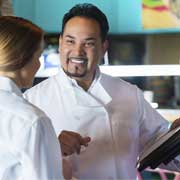 This coverage includes General Liability coverages above but also includes coverage for your financial assets. It's a bundle two-in-one policy considered the most convenient way of protecting your business.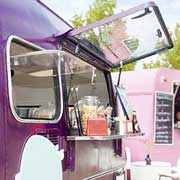 This policy provides insurance coverage for your business vehicles.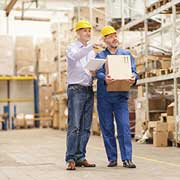 Also known as Errors and Omissions insurance or E&O. This policy covers you for alleged harm your recommended business services or advice may cause a client.
We are here to help answer your questions about liability insurance.
Do you have specific questions or need to reach a business insurance expert to make sure you're making the right coverage, decision? No worries, we are available through 9pm ET at (800) 841-1621. Our friendly, knowledgeable business insurance agents will answer your questions and help you get your quote for CGL through the GEICO Insurance Agency.
Or get a general liability insurance quote online now.
Please note:
The above is meant as general information and as general policy descriptions to help you understand the different types of coverages. These descriptions do not refer to any specific contract of insurance and they do not modify any definitions, exclusions or any other provision expressly stated in any contracts of insurance. We encourage you to speak to your insurance representative and to read your policy contract to fully understand your coverages.
For online quotes:
GEICO Insurance Agency, Inc. has partnered with Hiscox Insurance to provide business insurance products. When you click on "START QUOTE", "Get a free general liability (GL) insurance quote", and "general liability insurance quote", you will be taken to the Hiscox website, which is not owned or controlled by GEICO.

GEICO has no control over the privacy practices of Hiscox and assumes no responsibility in connection with your use of their website. Any information that you directly provide to Hiscox is subject to the privacy policy posted on their website. All business products offered are written on an admitted basis (Hiscox Insurance Co., Inc.) with A.M. Best credit rating of 'A' (Excellent) and financial size XI.