Need a condo insurance quote?
Protect your family and property with condo insurance.
The convenience of a condominium or co-op is tough to beat. Say goodbye to mowing the lawn, shoveling the sidewalk, and cleaning the gutters. But while you don't have to worry about the outside chores, you still need to protect what's inside your unit. The master policy purchased by the condo association or co-op corporation does not protect your personal items or the interior walls of your unit. Get a condo insurance quote today—it's fast and free.
Personal Property Calculator
How much would it cost to replace your stuff?
Use our personal property calculator to add up the cost of your belongings: furniture, clothing, electronics, jewelry, etc.
Why do you need a condo / co-op insurance policy?
Condo insurance and co-op insurance policies protect your unit and personal property against a variety of losses such as fire, lightning, theft, and vandalism. In addition, condo insurance policies include information on liability coverage for certain kinds of accidents, such as a neighbor slipping on a wet floor in the kitchen and water damage to interior walls and fixtures (such as cabinets) of your unit.
Saving money and managing your condo insurance policy is easy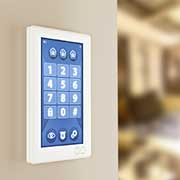 Save more dough
Many discounts are available on condominium and co-op policies, especially for certain safety features. For example, you may qualify for a discount if your unit has deadbolt locks or a monitored alarm system.
Liability coverage for condo owners
Your condo policy covers more than just your home. Every policy includes personal liability protection, which may cover injury or property damage to others caused by you or a member of your household. In addition, your policy includes medical payments coverage for minor injuries to people who don't live with you but are injured on your property.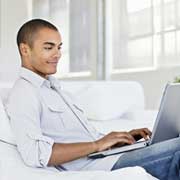 Policy service & claims
It's quick and easy to pay your bill, report a claim, make a change, or just get some info about your condo / co-op insurance policy. Just look up the GEICO Insurance Agency partner your policy is with.
Need to speak to a sales agent?
You can reach us at (800) 841-2964.
For all states other than Florida & Hawaii

Mon – Fri

7:00 AM – 1:00 AM ET

Sat – Sun

8:00 AM – 10:30 PM ET
For condo and co-op owners in Florida

Mon – Fri

8:00 AM – 9:00 PM ET
For condo and co-op owners in Hawaii

Mon – Fri

7:30 AM – 5:00 PM HST
Condominium Insurance: Get the answers you're looking for
Please note:
The above is meant as general information and as general policy descriptions to help you understand the different types of coverages. These descriptions do not refer to any specific contract of insurance and they do not modify any definitions, exclusions or any other provision expressly stated in any contracts of insurance. We encourage you to speak to your insurance representative and to read your policy contract to fully understand your coverages.