Business Owners Insurance
Need a business owners insurance quote?
Business Owner's Insurance—Two Coverages In One Policy
Business owner's insurance is often the most convenient way of protecting your business's physical and financial assets. When you get a business owner's insurance quote with The GEICO Insurance Agency, you get a quote for one policy with two types of coverage—property damage and liability insurance. These are "bundled" together in a package called joy. Or if you want, you can refer to it as a BOP (Business Owner's Policy).
Examples of BOP coverages may include:
Bodily injury or property damage e.g., damage caused by fire
Medical payments resulting from bodily injury during the course of your business operations
Defense costs e.g., lawsuit, libel and slander
Protection for your own business equipment and/or rented property
We'll help you find the right coverage for your business.
From accounting to yoga, we can help get coverage. No. We couldn't think of a business starting with a "z." But we can think of several ways to help your company find the right insurance through the GEICO Insurance Agency. Just tell us about your business, and we will help you find the business owners insurance and policies you need.
BOP is only one of our four total insurance policies available to our customers. You can also quote for these other insurance policies if you need more coverage.
If BOP isn't enough, choose from three other insurance policies: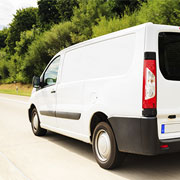 Provides insurance coverage for your business vehicles.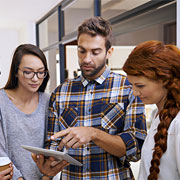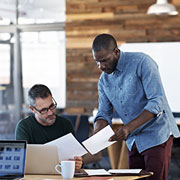 Are you ready to get your Business Owners Insurance quote?
Get your business owner's policy quote now. After you receive your quote, you can also purchase your policy online.
Prefer to speak to a business insurance expert?
Call us at (800) 841-1621 so one of our insurance experts can help you determine what type(s) of coverage(s) you need. As a busy business owner, you'll appreciate that the GEICO Insurance Agency has made it easy for you to speak directly with insurance professionals who can help you.
Business insurance coverages are written through non-affiliated insurance companies and are secured through the GEICO Insurance Agency, Inc. We can help you secure business insurance in all states except Hawaii and Massachusetts.

The information you provide will be shared with our business partners so that they can return a quote.
For online quotes:
GEICO Insurance Agency, Inc. has partnered with Hiscox Insurance to provide business insurance products. When you click on "Start Quote", "business owner's insurance quote", or "business owner's policy quote" you will be taken to the Hiscox website, which is not owned or controlled by GEICO.

GEICO has no control over the privacy practices of Hiscox and assumes no responsibility in connection with your use of their website. Any information that you directly provide to Hiscox is subject to the privacy policy posted on their website. All business products offered are written on an admitted basis (Hiscox Insurance Co., Inc.) with A.M. Best credit rating of 'A' (Excellent) and financial size XI.