Report a new claim or get help
You can report your claim online if you are 18+ and listed on the GEICO policy, have been involved in a collision with a GEICO policyholder, are an insurance company representative, or are with a rental car company.
View a claim
Log in to view your claim status. GEICO Claims Express gives you fast, secure access to your auto, cycle or RV claim. You'll only need your name and claim number.
Contact Us
What to do after...
Accidents and the claims process can be stressful. With GEICO, it doesn't have to be that way. Follow these guides to know what to do after these types of incidents.
Auto Repair Xpress® is convenient and simple.
Our fast and fair approach to auto repair is as easy as 1, 2, 3.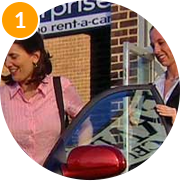 Drop Off
A GEICO claim adjuster will meet with you at the repair shop.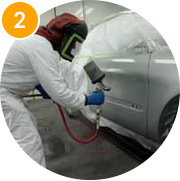 Repair
An adjuster will process your claim as your car is being repaired.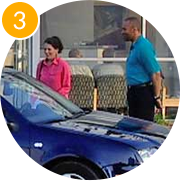 Pick Up
Fully repaired cars will be guaranteed and good to go.
Learn more about Auto Repair Xpress®