Welcome To The Claims Center
You're In The Right Place To Report A Claim
Reporting a claim online is fast and easy. If eligible, you can schedule a rental and repair immediately.
Track A Claim
You have secure access to your auto, cycle or RV claims with GEICO Claims Express. Just have your claim number ready.
Claims Resources
Look at our helpful checklists...
Accidents and the claims process can be stressful. With GEICO, it doesn't have to be that way. Follow these guides to know what to do after these types of incidents.
Auto Repair Xpress® is convenient and simple.
Our fast and fair approach to auto repair is as easy as 1, 2, 3.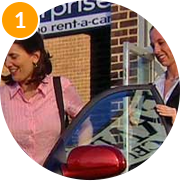 Drop Off
A Shop Representative will meet you at the repair shop.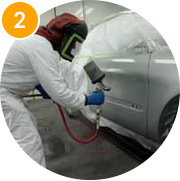 Repair
A Shop Representative will process your claim as your car is being repaired.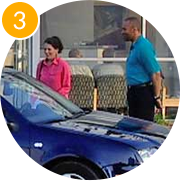 Pick Up
Fully repaired cars will be guaranteed and good to go.
Learn more