Connecticut Insurance Agents
Your GEICO Agents in Connecticut
Click the agent name or icon photo for more information.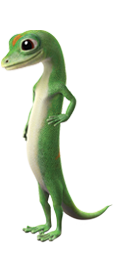 GEICO Insurance Agents in Connecticut offer sound, professional advice.
Connecticut is "The Land of Steady Habits." One of the best habits you can get into is saving money, and your GEICO Insurance Agent can help do just that. Since 1936, GEICO has helped with affordable rates and quality insurance protection for cars, boats, RVs, homes, condos, and more.
Your Connecticut GEICO Insurance Agents can help you find the right coverage for your needs. You could save even more with great discounts for Military and federal personnel and members of many professional, educational, medical, and alumni organizations.