Pet insurance protects your four-legged family members.
Update And Manage Your Pet Insurance Policy
Call (800) 793-2003
Hours:
Mon – Fri 8:30 AM – 8:00 PM ET
Sat 9:00 AM – 1:00 PM ET
Need a pet insurance quote?
Manage health costs for your pets with a pet insurance policy.
They share your homes, hearts, and newspapers. No, not your significant other, we're talking about your cats and dogs of course. GEICO Insurance Agency can help you get comprehensive pet insurance coverage for your dogs and cats. Get a free quote and see how affordable pet insurance is.
Why do I need pet insurance?
Veterinary services rose an estimated 81% from 2000 – 2011*, due to technological advances in X-ray technology, Ultrasound, and MRI's. Pet insurance helps manage and predict healthcare costs for your dog or cat.
*Source: Bureau of Labor Statistics, U.S. Department of Labor, Consumer Price Index, 2000 and 2011 editions.
Insurance Coverage For Your Pet
Embrace Pet Insurance and the GEICO Insurance Agency have teamed up to bring you comprehensive pet insurance for your dogs and cats. Your pet's insurance plan covers most accidents or illnesses that are not pre-existing, you can choose any licensed veterinarian and you're reimbursed up to 90% of the vet bill.
Who doesn't like to save money?
Pet Insurance Discounts Currently Available
Looking for cheap pet insurance? Answer a few questions and coverage discounts are applied automatically. Discounts can also be stacked, meaning that your pet can get more than one.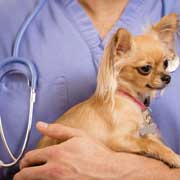 Spay/Neuter Discount
Not only does spaying/neutering your pet lead to discounts for your pet insurance policy but it also prevents unexpected costs of taking care of an unplanned litter.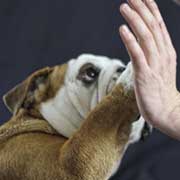 Annual Pay Discount
The GEICO Insurance Agency can help you get a customizable plan to fit your budget. But sometimes it pays to pay in full.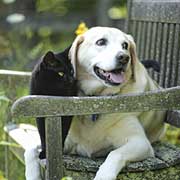 Discounts For Multiple Pets
Having pets can be challenging, especially if you have more than one. We can help make it a little easier with our multi-pet discount.
We're here to help.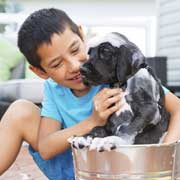 Just A Call Away
While taking care of your pet can be a full-time job, managing your pet insurance doesn't have to be. Call (800) 793-2003 to make a payment, update your policy, change your deductible, add a pet, and more.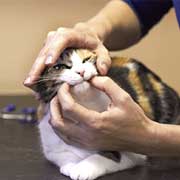 Ask a licensed Veterinarian 24/7.
Included in each pet insurance policy, you gain access to VetLIVE. This service lets you ask licensed U.S. veterinarians pet health questions 24 hours a day, 7 days a week. Currently, this service is free to all active policyholders but is subject to change.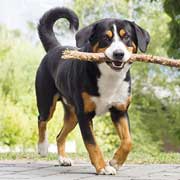 When does my pet insurance coverage begin?
All good things come to those who wait. The waiting period for accidents and illnesses is 14 days. For pet insurance coverage to start, each pet you are insuring must have visited a vet within the past 12 months. If you have a new pet or your pet hasn't seen a vet in the last 12 months, you can take your pet in during the waiting period without any loss of coverage.
Mon – Fri

8:30 am – 8:00 pm (ET)

Sat

9:00 am – 1:00 pm (ET)
When you click on the "START QUOTE" or "affordable pet insurance" links, you will be taken to a site owned by Embrace Pet Insurance Agency, not GEICO.

GEICO has no control over the privacy practices of the company mentioned above and assumes no responsibility in connection with your use of their website. Any information that you provide directly to them is subject to the privacy policy posted on their website.

Pet health insurance is administered by Embrace Pet Insurance Agency, LLC and underwritten by one of the licensed insurers of American Modern Insurance Group, Inc. (which includes American Modern Home Insurance Company d/b/a in CA as American Modern Insurance Company (Lic. No 2222-8), and American Southern Home Insurance Company) and is secured through GEICO Insurance Agency, Inc.
Coverage is subject to policy terms, conditions, limitations, exclusions, underwriting review and approval, and may not be available for all risks or in all states. Rates and discounts vary, are determined by many factors and are subject to change. Wellness rewards are offered as a supplementary benefit to the pet health insurance policy and are not an insurance product. Wellness rewards are offered and administered by Embrace Pet Insurance Agency in the United States.