Illinois Insurance Agents
Your GEICO Locations In Illinois
Click the city to find your closest insurance agent.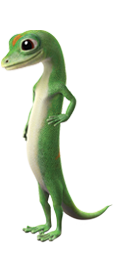 Illinois GEICO Insurance Agents are here to help.
From its skyscrapers to its prairies, the Land of Lincoln is now GEICO territory. Our Chicago GEICO Insurance Agents can help find cost-saving insurance solutions for your car, motorcycle, home, and more. We're known for our sound, professional advice, and we have a track record of 85 years to prove it!
Our special relationships with schools such as DePaul University, Northern Illinois University and others may save you money with premium discounts. Members of various other professional, medical, charitable, and alumni organizations may also qualify for additional savings opportunities. Plus, GEICO offers discounts for Military personnel and federal employees.