Nebraska Insurance Agent
Your GEICO Location In Nebraska
Click the city to find your closest insurance agent.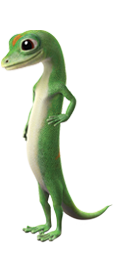 Your GEICO Insurance Agent in Nebraska helps find savings.
Nebraskans appreciate their many natural wonders. Nebraskans also appreciate the marvel of GEICO's affordable insurance protection. Your GEICO Insurance Agent provides first-class customer service and could help you save on Nebraska insurance for your car, motorcycle, boat, RV, ATV, home, and more. Plus, you could save even more with GEICO's great discounts for Military and federal personnel and for members of many professional, medical, educational, and alumni organizations.