Required Minimum Limits for Umbrella Insurance
To be eligible for GEICO's Personal Umbrella Policy, you will need to have and maintain certain minimum liability limits on your auto and homeowners policies (and your boat policy if you're lucky enough to own one).
Here are the minimum liability limits for each of the different types of policies:
$300,000 person/$300,000 occurrence (bodily injury), $100,000 (property damage)
or $250,000 person/$500,000 occurrence (bodily injury), $100,000 (property damage)
Boats under 26 feet & under 50 hp: $100,000 liability
Boats 26 feet or longer, or 50 hp and up: $300,000 liability
How does umbrella insurance work with your other policies?
Umbrella insurance can kick in after you've reached the limits on your other policies. Imagine that you injure another driver in a car accident. He sues you for $500,000, but your auto policy only covers up to $300,000. An umbrella policy could cover the additional $200,000—and help save you from financial hardship.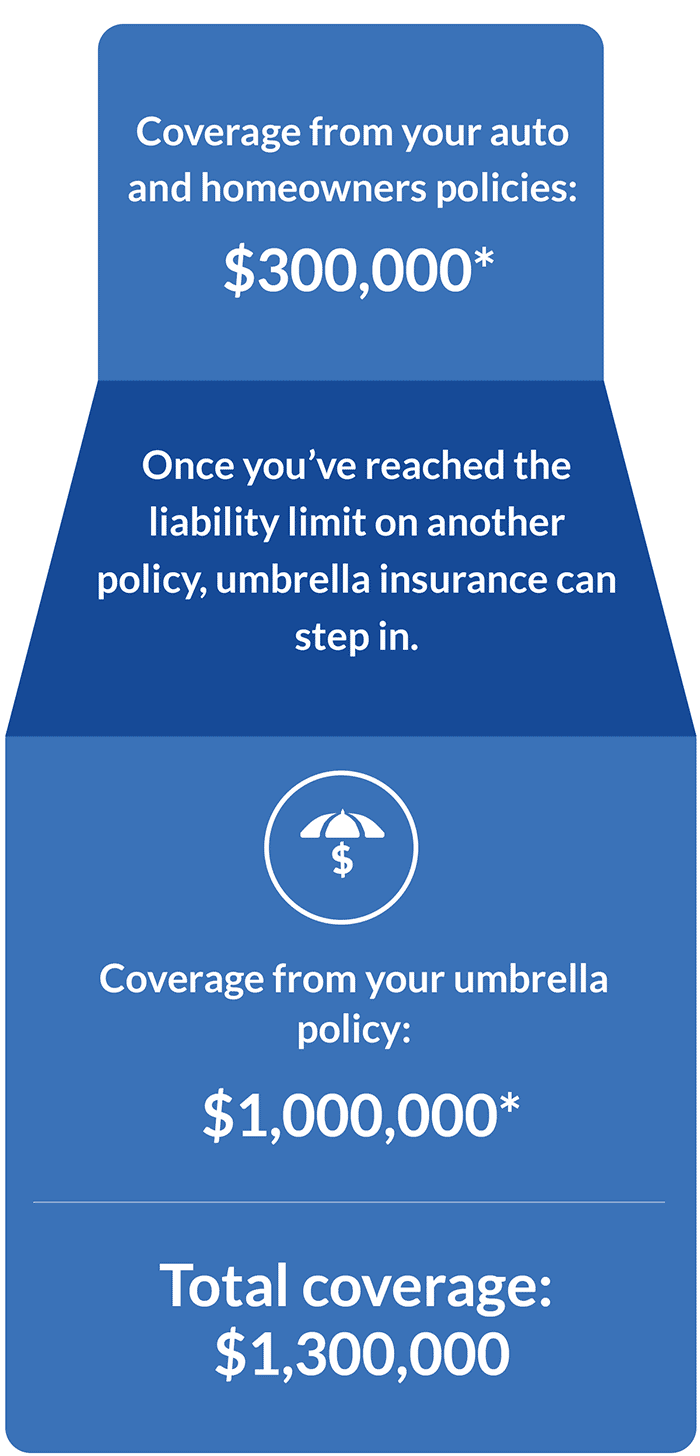 Contact Us
We're here for you 24 hours a day, 7 days a week. The quickest way to contact us is through our app or online. You can also ring us by phone.