Alabama Insurance Agents
Your GEICO Agents in Alabama
Click a city to find your closest insurance agent.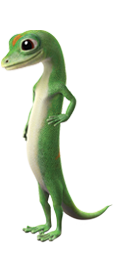 GEICO insurance agents in Alabama can help you.
From the mountains of North Alabama to the beaches of the Gulf Coast, Alabama is the sweet home to knowledgeable GEICO Insurance Agents. Since 1936, we've served a wide range of policyholders throughout the Heart of Dixie.
Your Alabama GEICO Insurance Agents can help you find the right coverage at a great low rate. You could save even more on Alabama car insurance with GEICO's Military discount, or as a member of one of numerous professional, educational, medical, alumni, and Greek organizations on our list.