Alaska Insurance Agents
Your GEICO Offices In Alaska
Click the city to find your closest insurance agent.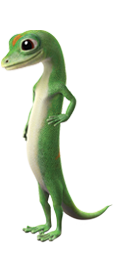 Alaska GEICO Insurance Agents serve the Last Frontier.
Alaska is the largest state in the U.S. and our GEICO Insurance Agents are here to help you wherever you live in it. Our policyholders live in large cities, small fishing communities, and everywhere in between, enjoying affordable insurance coverage for their cars, boats, ATVs and more.
Your GEICO Insurance Agents in the major cities of Anchorage and Fairbanks work hard to provide both sound advice and significant savings opportunities. You could save even more with great discounts for Military and federal personnel in Alaska and members of many professional, medical, educational, and alumni organizations.