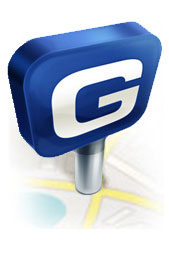 Meet Brian Creuz, your local GEICO insurance agent.
Hi! My name is Brian Creuz. I got into insurance after college because I wanted to help the community. I started in marketing and found my work to be extremely rewarding and interesting. I really enjoy building and maintaining relationships within my community.
Learn about Brian Creuz, your GEICO insurance agent in Prescott, Arizona.
It's a joy to listen to the needs of a customer and be able to help protect them in their times of need. I've been onsite with customers who needed insurance help after catastrophic events. It's great to see a company like GEICO shine and show up during challenging times. I love traveling, and I try to take a trip every season. This allows me to experience new areas and activities. I've always enjoyed connecting with communities to learn about their history and people. My next dream trip is to visit the coast of Croatia –I'd love to see the cobbled streets of Dubrovnik and amazing art of Zagreb! Rio de Janeiro is on my to-visit list, too. I also enjoy bicycling, golfing, and hiking in my free time.
Brian Creuz understands more than just insurance in Prescott.
One of my team's biggest goals is to help our policyholders save money on car insurance, but our expertise doesn't stop there. Do you spend your weekends on Watson Lake, Lynx Lake, or any of the other lakes? We could help insure your boat or personal watercraft! If you camp with your RV at one of the local parks, we can help get you covered. We can also help bundle your auto coverage with homeowners insurance through the GEICO Insurance Agency—so don't forget to ask us about GEICO's Multi-Policy Discount.
Brian Creuz and his team are involved in the Prescott community.
Every year my team and I attend many local events, including the Veterans Day Parade, Christmas Parade &Courthouse Lighting, Tsunami on the Square, and Frontier Days. We also enjoy Arizona Cardinals games.
Brian Creuz is here for you in Prescott, Arizona!
Office Hours
Please call or email your local GEICO Office to learn more as office hours may vary.
Monday: 9:00 AM - 6:00 PM
Tuesday: 9:00 AM - 6:00 PM
Wednesday: 9:00 AM - 6:00 PM
Thursday: 9:00 AM - 6:00 PM
Friday: 9:00 AM - 6:00 PM
Saturday: 10:00 AM - 3:00 PM
Sunday: Closed