California Insurance Agents
Your GEICO Agents in California
Click a city or county to find your closest insurance agent.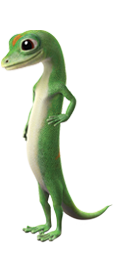 GEICO insurance agents in California help you find affordable coverage.
From the Redwood Forests to the Mojave Desert, from the Pacific Coast to the Sierra Nevada, Golden State residents know how to have a good time—riding cars, motorcycles, ATVs, RVs, PWCs, and more. Californians like you could also enjoy big savings when they insure all of the above with the help of their local GEICO Insurance Agent.
And there's something even better: you may be able to enjoy additional savings with GEICO's premium discounts. You may qualify for a special discount if you are one of California's Military service members or federal employees, or if you are a member of certain professional societies, educational institutions, alumni associations and more.