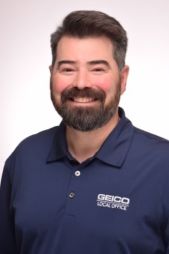 Learn about Neil, your insurance agent in Orange, CT.
Hi, I'm Neil Feigl, and I have been serving Fairfield County and New Haven County as a GEICO Insurance Agent since 2008. I have been an insurance agent for more than 13 years. I am active in the community as a member of the Orange Chamber of Commerce and Milford Chamber of Commerce. You can almost always find the GEICO Insurance Agent tent at the Milford Oyster Festival or Stratford Day. Our event table and the GEICO Gecko have been a regular attraction at the Obie Harrington-Howes Foundation Big Assist hockey benefit game in Stamford, CT.
We have full-time Spanish speaking staff in the GEICO Orange office.
En nuestra agencia de seguro en Orange, CT tenemos representantes que hablan español. Le podemos ayudar con seguros de auto, casa, inquilinos, botes e inundación además de brindarle un excelente servicio. Llámenos o visite nuestra oficina local para una cotización gratuita.
Neil's team could help you save on more than just car insurance.
The stunning coast and scenic roadways of Fairfield and New Haven County lends itself to a large boating, motorcycle, and antique car community. We can help you get the right insurance protection for your boat, motorcycle, and antique car.
Visit our office in Orange, CT.
We are conveniently located in Peck and Post Plaza on Boston Post Road. We are approximately 1.5 miles north of the Milford Mall, and the CT Transit bus stop (#5866) at Boston Post Road and Peck Lane is just outside our office.
Office Hours
Please call or email your local GEICO Office to learn more as office hours may vary.
Monday: 9:00 AM - 7:00 PM
Tuesday: 9:00 AM - 7:00 PM
Wednesday: 9:00 AM - 7:00 PM
Thursday: 9:00 AM - 7:00 PM
Friday: 9:00 AM - 5:30 PM
Saturday: 10:00 AM - 2:00 PM
Sunday: Closed