Georgia Insurance Agents
Your GEICO Locations In Georgia
Click a city to find your closest insurance agent.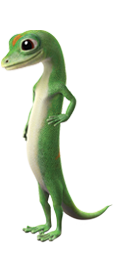 GEICO Insurance Agents in Georgia can make saving money simple.
Georgia is well-known for its peaches, pecans, peanuts—and thanks to our local GEICO Insurance Agents, affordable insurance. From the Blue Ridge Mountains down to the coastal plain, local GEICO offices can help Georgia residents save money on insurance products for their cars, motorcycles, RVs, ATVs, homes, and more.
Your local GEICO Insurance Agent can help you with special discounts for Military personnel—including those from Fort Stewart, Moody AFB, Marine Corps Logistics Base Albany, and other installations. Federal personnel and members of many professional, medical, educational, and alumni organizations could also be eligible for special discounts.