Hawaii Insurance Agents
Your GEICO Insurance Agent in Hawaii
Click a city to find your closest insurance agent.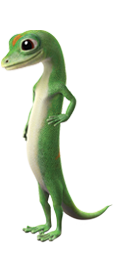 Your Hawaii GEICO Insurance Agent provides exceptional coverage.
The Aloha State is known for beautiful sunny days and big, bright rainbows. And GEICO is known for helping make life even sunnier by providing quality protection for Hawaiians' cars, motorcycles, and more–all at an affordable rate.
Your local GEICO Insurance Agent in Hawaii can help you find the right coverage for your needs. You could save even more with special discounts if you're in the Military, a federal employee, or a member of one of the many organizations that team up with GEICO.