Idaho Insurance Agents
Your GEICO Agent in Idaho
Click a city to find your closest insurance agent.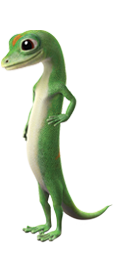 Your GEICO insurance agent in Idaho can help you.
Your Idaho GEICO Insurance Agent can help you find the right coverage at a great low rate. You could save even more on Idaho car insurance with GEICO's military discount, or as a member of one of numerous professional, educational, medical, alumni, and Greek organizations that are part of our membership and organizational discounts.